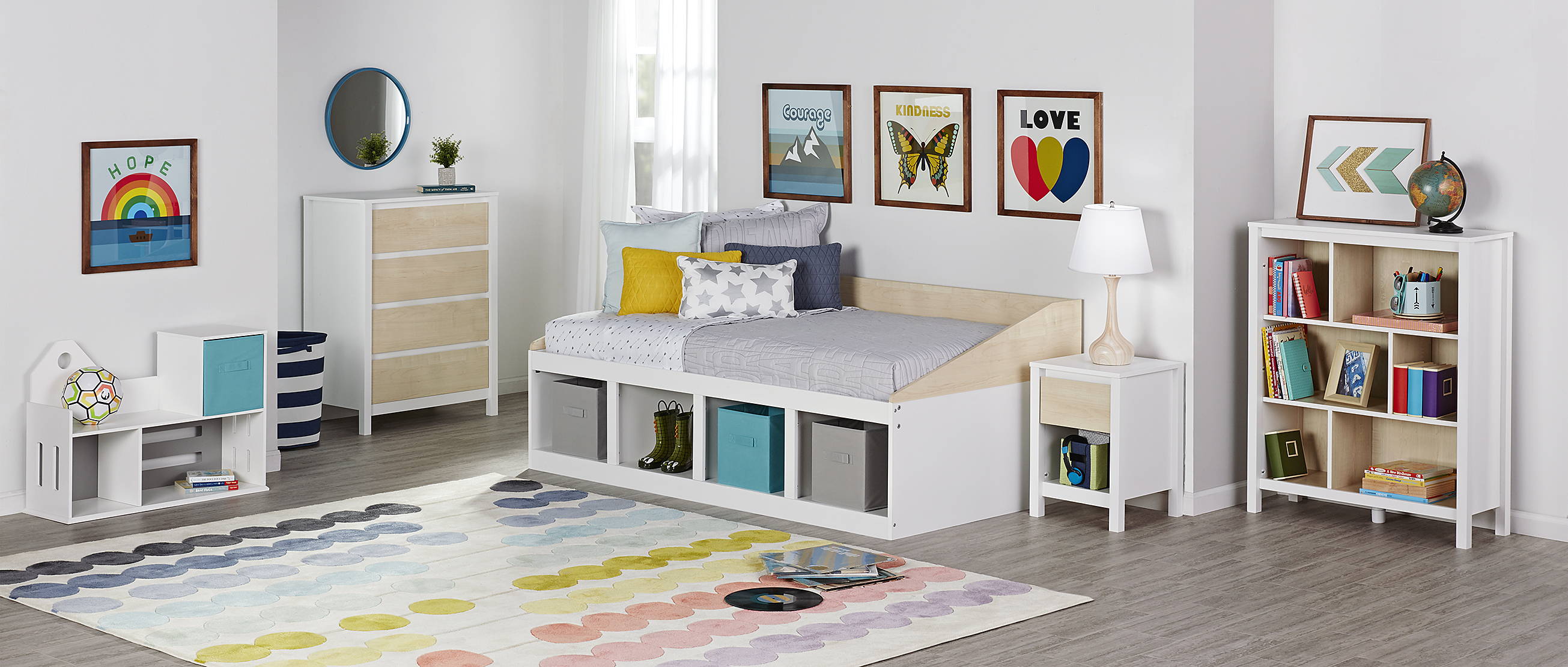 Through the years, Robert and I have seen and tried everything when it comes to kids furniture. As parents of 7, five of whom are boys, you can imagine that we've always searched for the most affordable and most durable pieces out there. What we've found is that there's sometimes a void where pricepoint meets modern, which can make it pretty tough to decorate your kids' rooms in a way that is pratical but still stylish and consistent with the other decor in your home.
Robert and I were so excited when we got the opportunity to work on a kids collection for Walmart - we've worked with them for a long time, and their abillity to keep prices low is of course something we feel strongly about. We took a Scandinavian approach to the design aesthetic as we feel it's timeless and transitional, but still fun - and it was particularly important that the collection could grow with your child as their style preferences also evolve. Here are a few of our favorites from our new Addison Collection on www.walmart.com/home.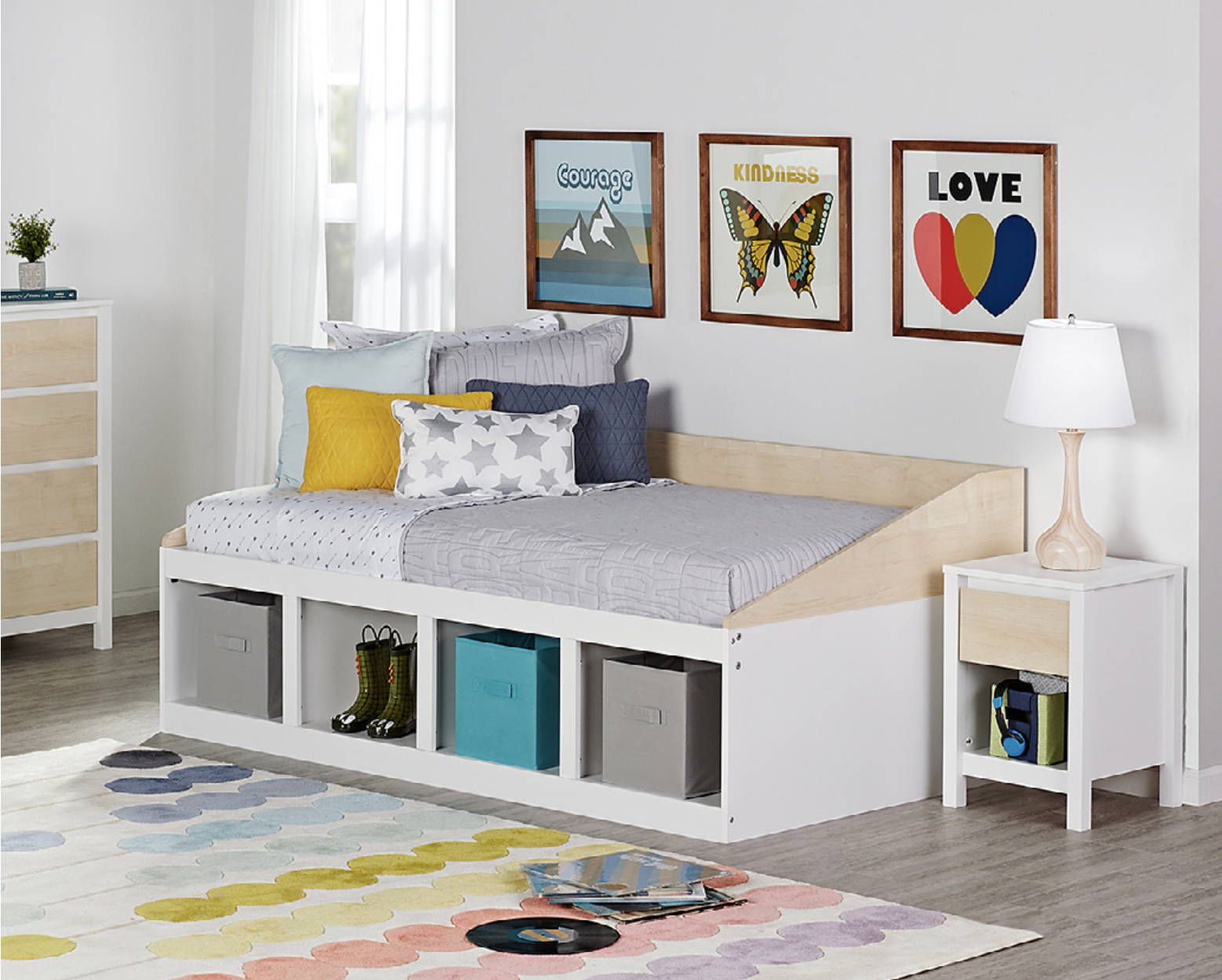 Our Addison Twin Daybed with storage is one of our favorite pieces from the new collection. Who doesn't need more storage - you can hide everything from shoes to toys and can coordinate the bin colors with the colors of your room. PS - if you're looking for a fun quilt, this one says "Dream" and is available here.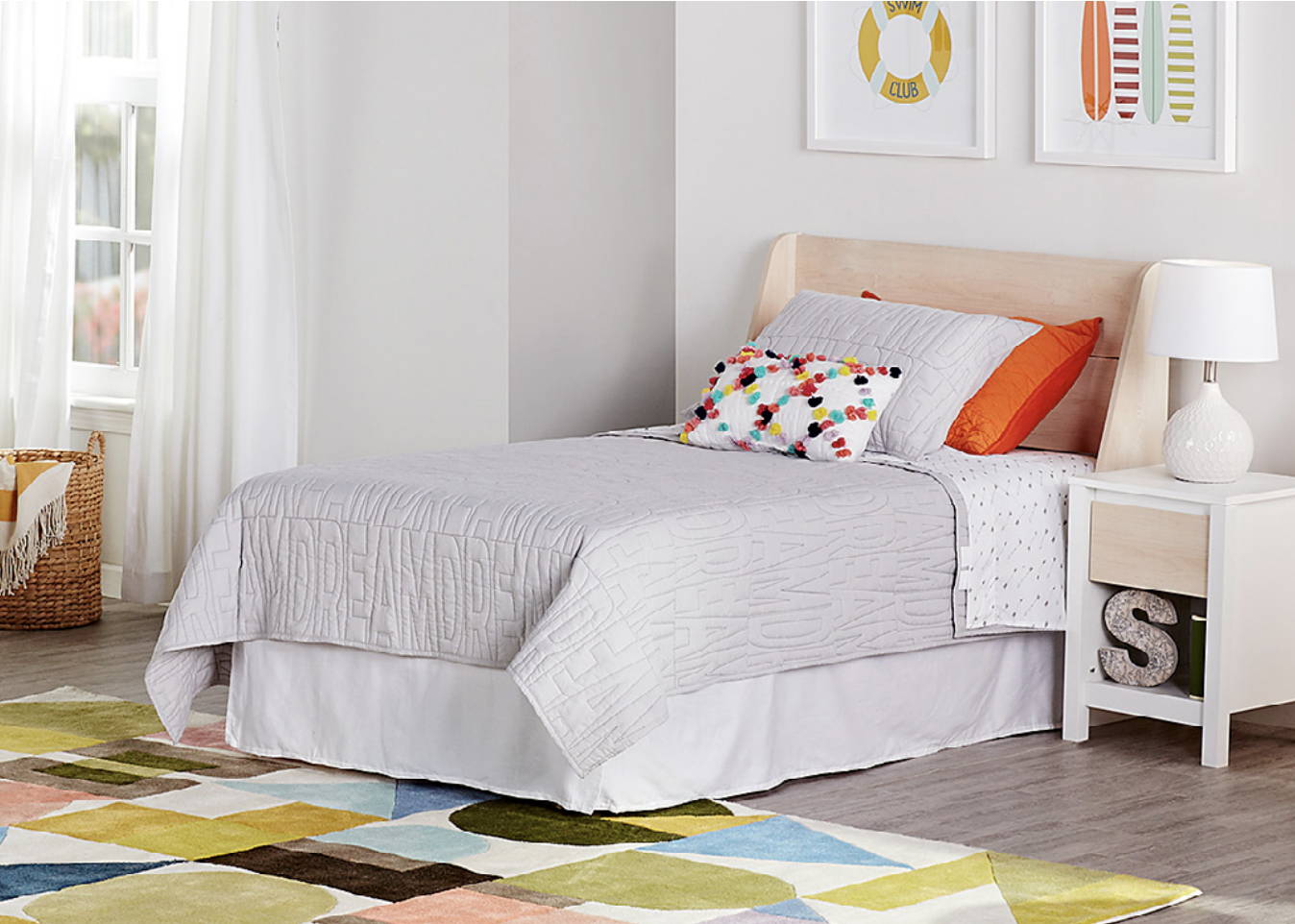 In case the layout of the room doesn't allow for the bed with storage, we also designed a modern, simple twin headboard that can easily grow with your child well into their older years. Pair it with a nightstand for a cozy feel and the perfect place for storytime.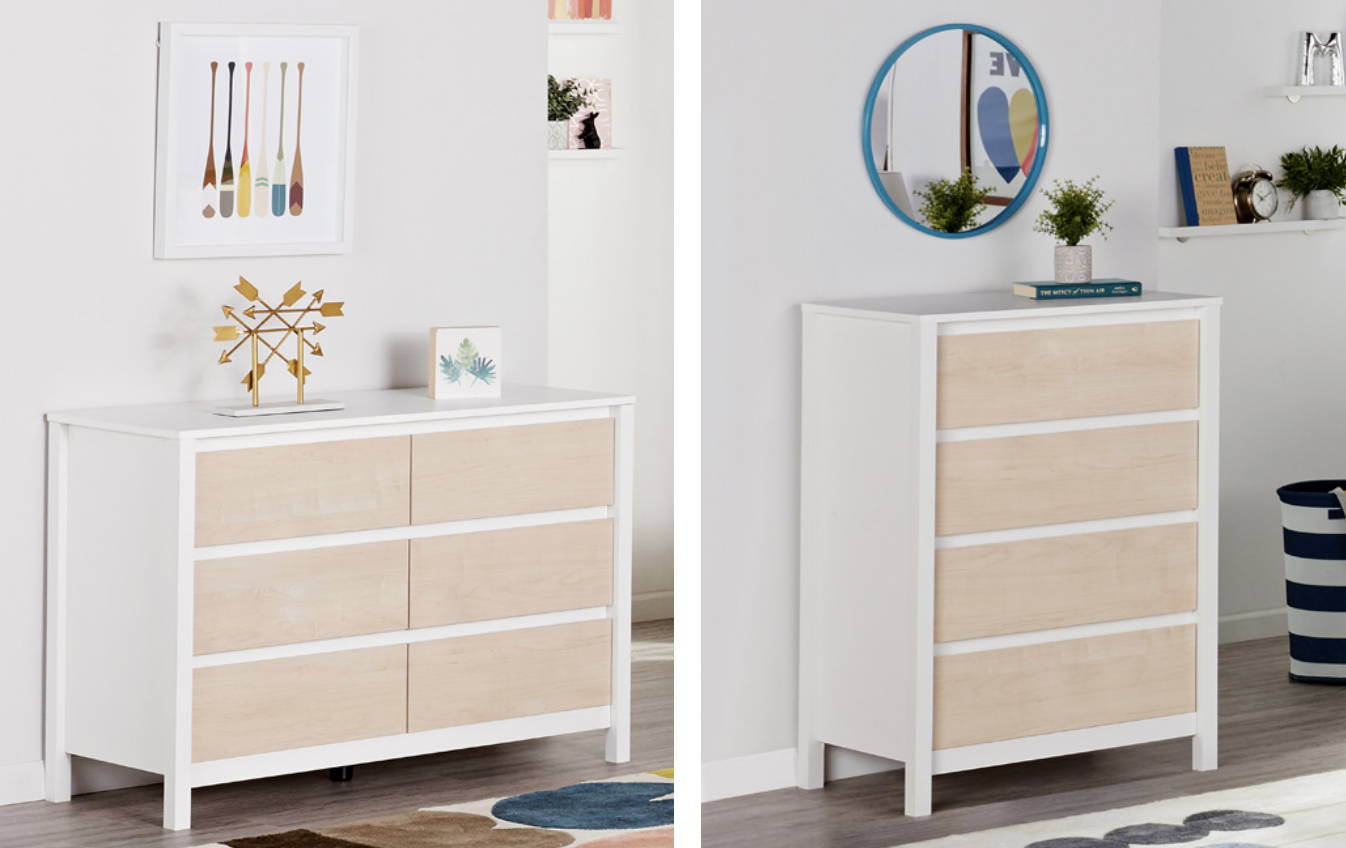 We designed two different dressers to accommodate different layouts and needs - a 4 Drawer Dresser and a 6 Drawer Dresser. We've found that it's particularly tough to find a dresser that's both cool and affordable, so we spent a lot of time making sure this one could be both. What's even more great is that it's really not kid-specific, so it could be just as beautiful in a guest room or the master bedroom if you ever decided to move it there. Which one do you love?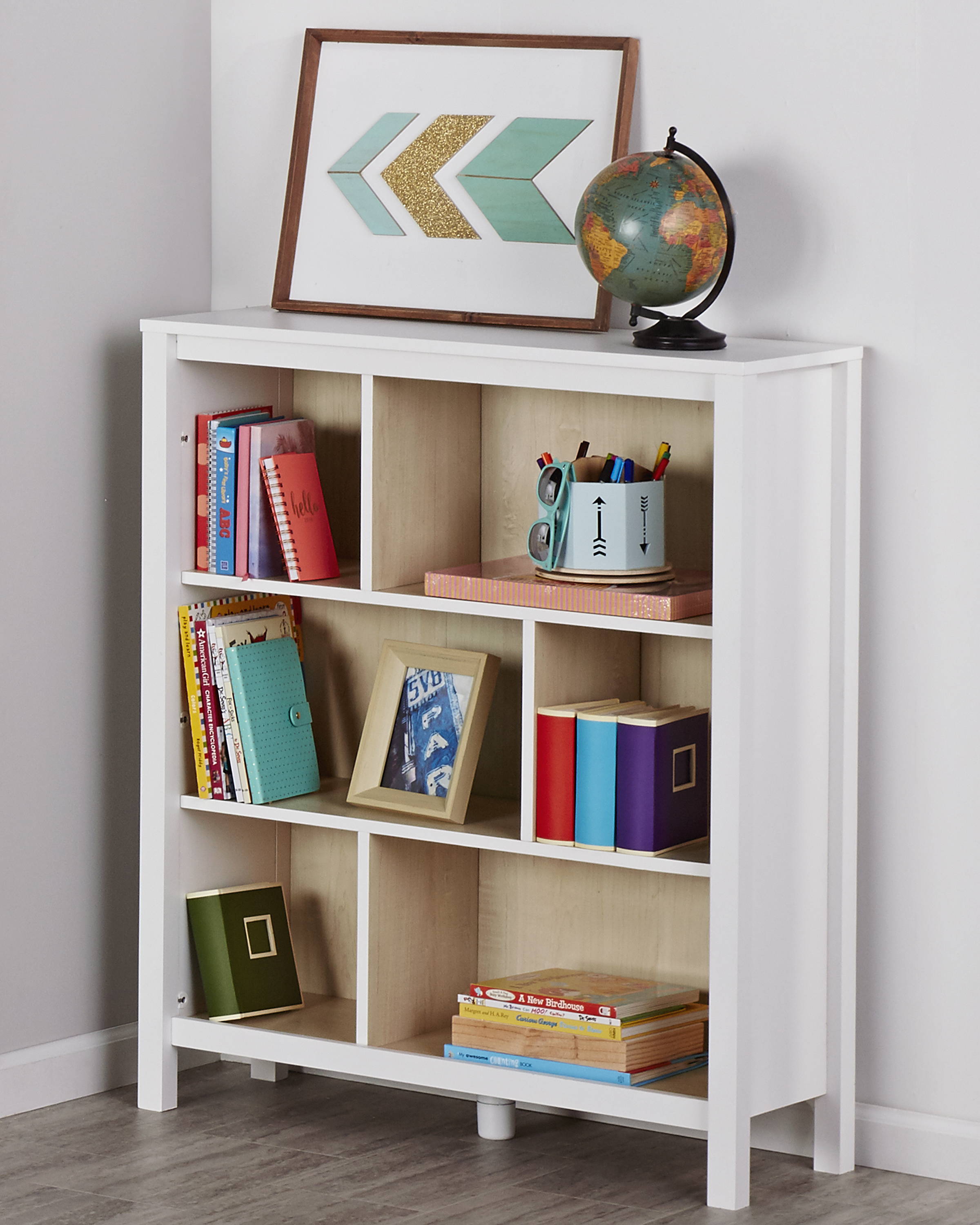 Of course no kids collection is complete without a great bookshelf. We took a lot of inspiration from beautiful custom cabinetry in some of our recent projects and added these great dividers for a bit of sophistication. What's great is that they also serve a practical purpose, acting as bookends and creating separate spaces for your kids to put their belongings away. We love styling the tops of bookshelves with old vintage finds, but it's also a great place for trophies, kids artwork, or anything else sentimental.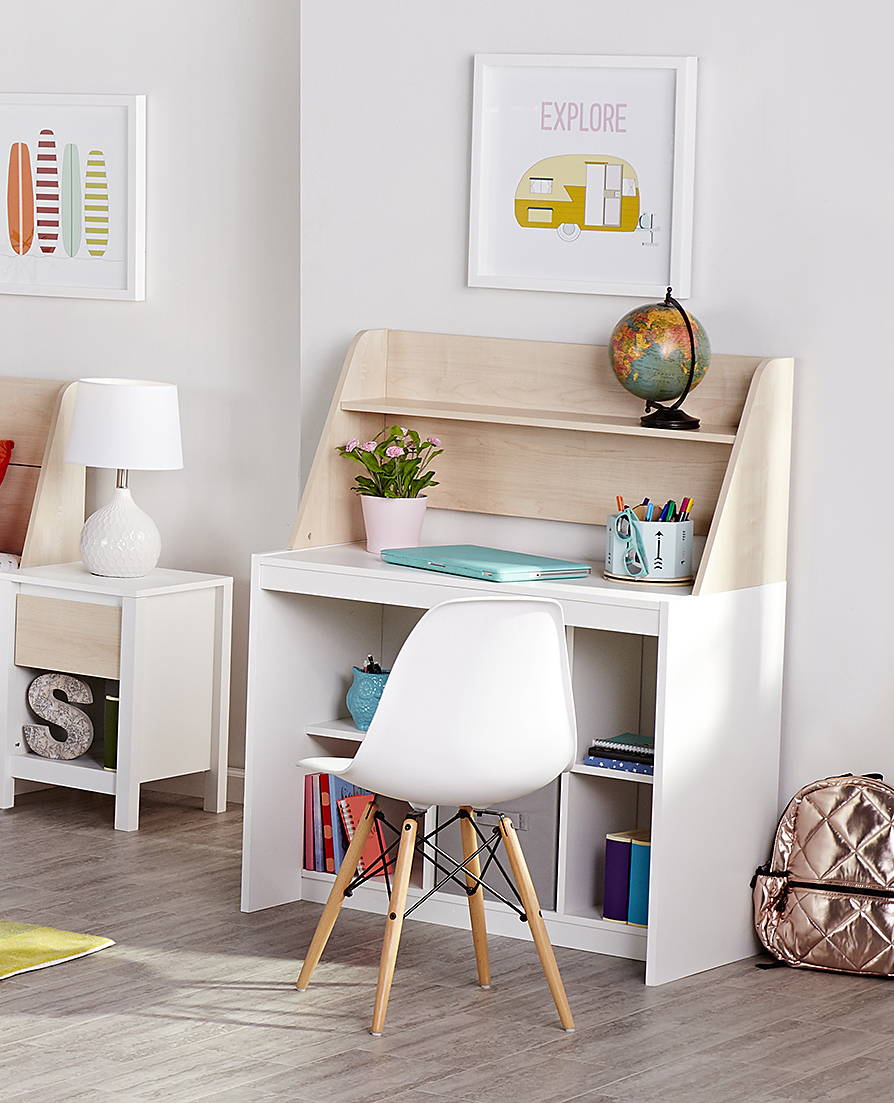 Robert and I have always been big advocates for having desks for kids, so we designed a desk with a hutch. It's so important for kids to have a space where they can go to be creative or to do their homework. Naturally not everyone can fit a desk in their kids' room, so we wanted to be sure this desk was beautiful enough that it could go anywhere in the home. We designed it with a space for computer wires to go behind the desk, and of course included a hutch for supplies and keepsakes.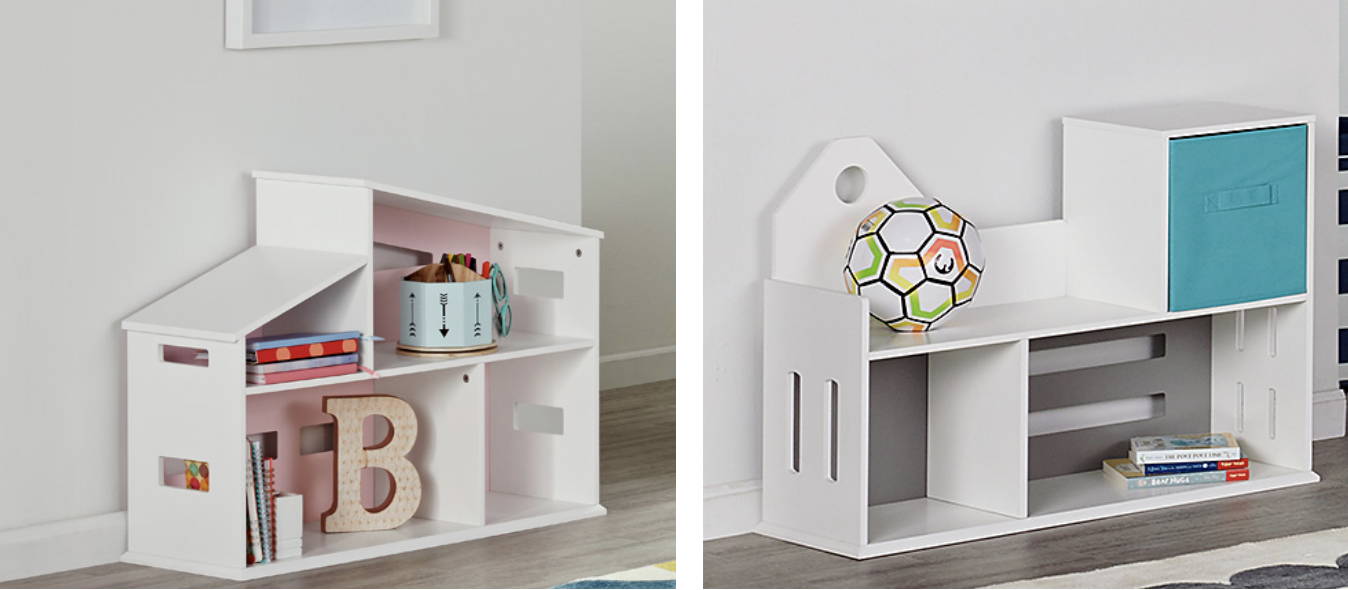 Perhaps our favorite pieces from the collection are these adorable dollhouse inspired shelving systems. Whether your child uses it for dolls and hero figurines or just as extra storage, the lines are super mid-century and can add such a playful element to any room.
More than anything, we wanted this collection to be something kids and parents could be excited about together. We try to include our kids in all of the design projects we do - not only are they always excited to contribute but they're also so creative that they often teach us. We hope you love the collection as much as we do. Send us pics of the pieces in your home - info@thenovogratz.com - and we'll post them - we love seeing everyone's unique style. Happy decorating.