Bellamy & Tallulah's Graduation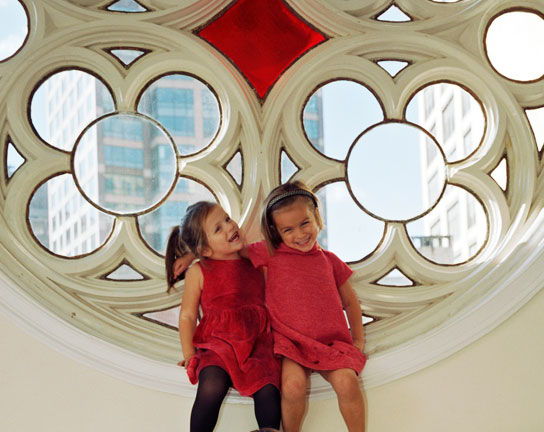 The girls' graduation weekend turned into quite the party. 
Tallulah graduated on a Thursday evening at her school. It was laid back, loving, and unique from any other graduation I'd ever been to. There were only 29 graduates, so the teachers spoke for 3-5 minutes on each student. As we all sat in the crowd, we heard about every individual and felt like we knew these incredible young adults. Of course, tears rolled down my face as Tallulah's teachers spoke about her kindness, her empathy for others, and how she is a one-of-a-kind soul.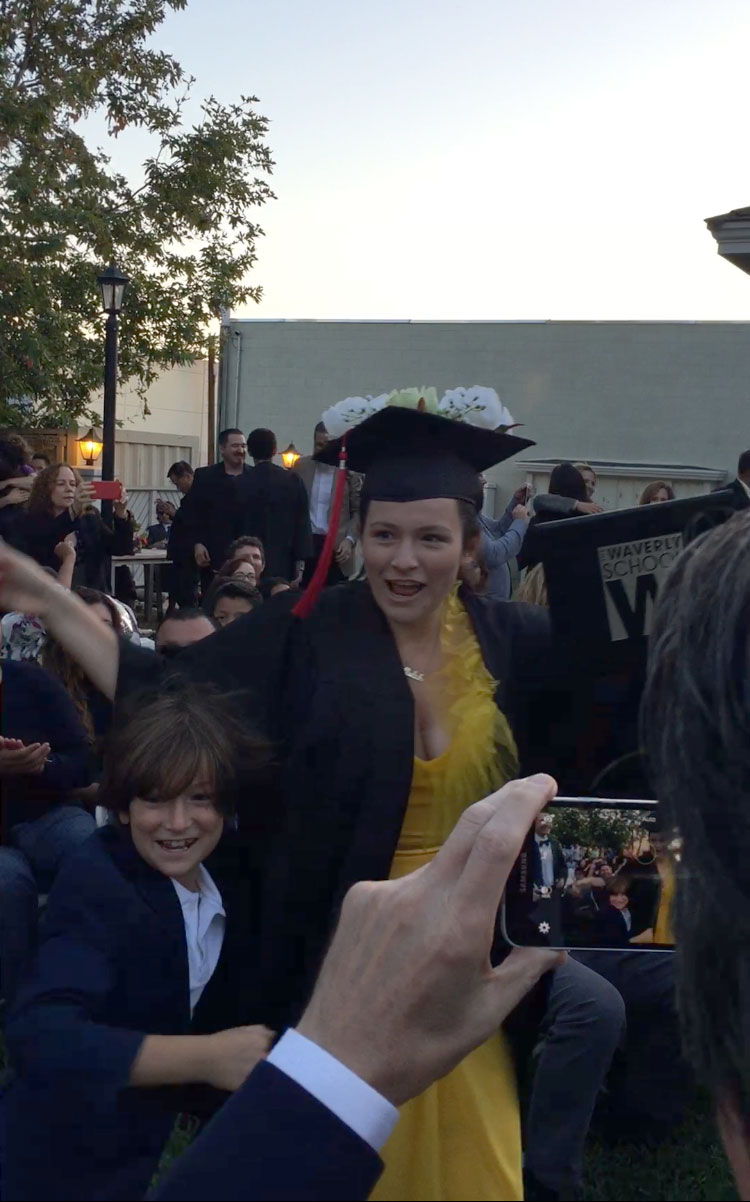 Tallulah added her own flare by decorating her cap with flowers, and wearing a bright yellow dress.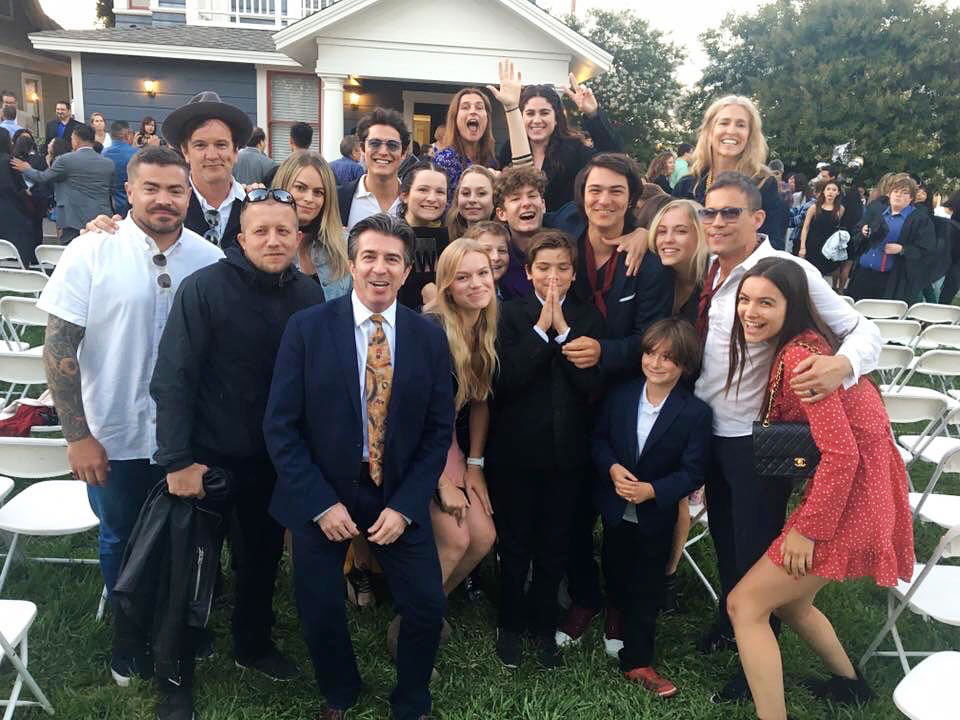 Robert and I felt so blessed to have found this special school for our daughter, and I know Tallulah will cherish the friendships she made while there - especially the ones she made with her teachers. Following her graduation we had a huge dinner and partied all night. 

We woke up the next day, once again to celebrate Tallulah. She held her promise to Robert and me that she would graduate from high school before getting her tattoo. So all 18 of us cheered her on while she received her first, and I hope, last tattoo. The tattoo parlor didn't know what to expect when all of us greeted them at the door before they had even opened. My sister, Brandi, was slicing banana bread and serving coffee. Robert's lifelong friend, Jim, was offering $500 cash to any of us who would be willing to get a Redskins tattoo. So as you can tell, we were pretty loud and obnoxious. But thank God the woman who was about to tattoo our daughter asked us to not "hoot and holler" too loud so she could have a steady hand. Tallulah chose the word "seven" to honor her seven siblings. What a memory she'll treasure forever, as the tattoo is also written in her grandfather's handwritting.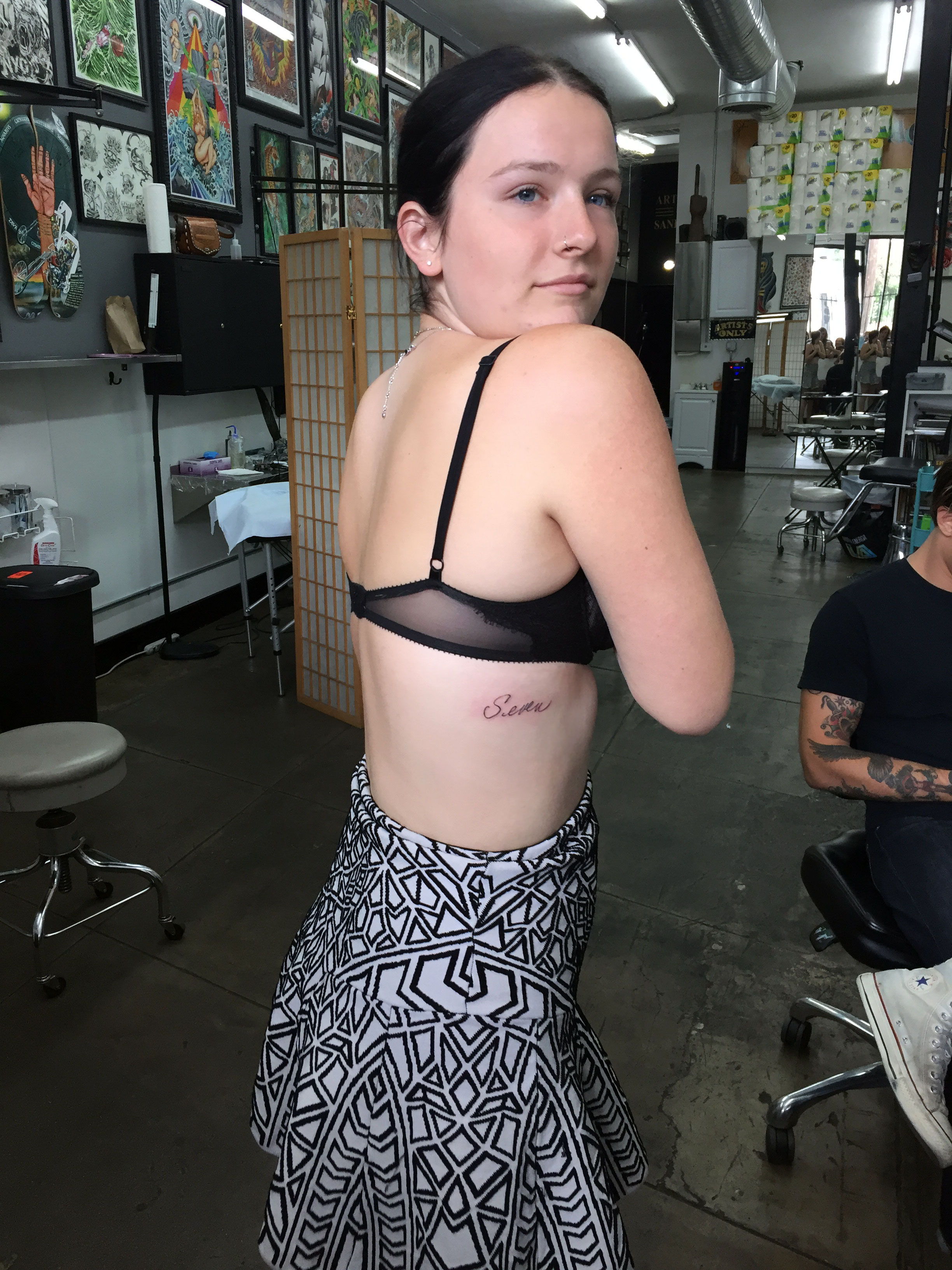 Tallulah's First Tattoo in her Grandfather's Handwriting 
Of course Tallulah planned another lunch that followed. As we waited for Bellamy's graduation day to arrive, Tallulah somehow turned her graduation day into a four-day marathon that felt like a wedding weekend. Ha! 

Finally, it was Bellamy's graduation day. Her senior class was much larger than Tallulah's and a bit more formal. She had way over 120 students graduate. However, we did yell and scream when her name was announced, which is anything but formal. I'd like to think if there was a prize given to who could scream the loudest, we would have won.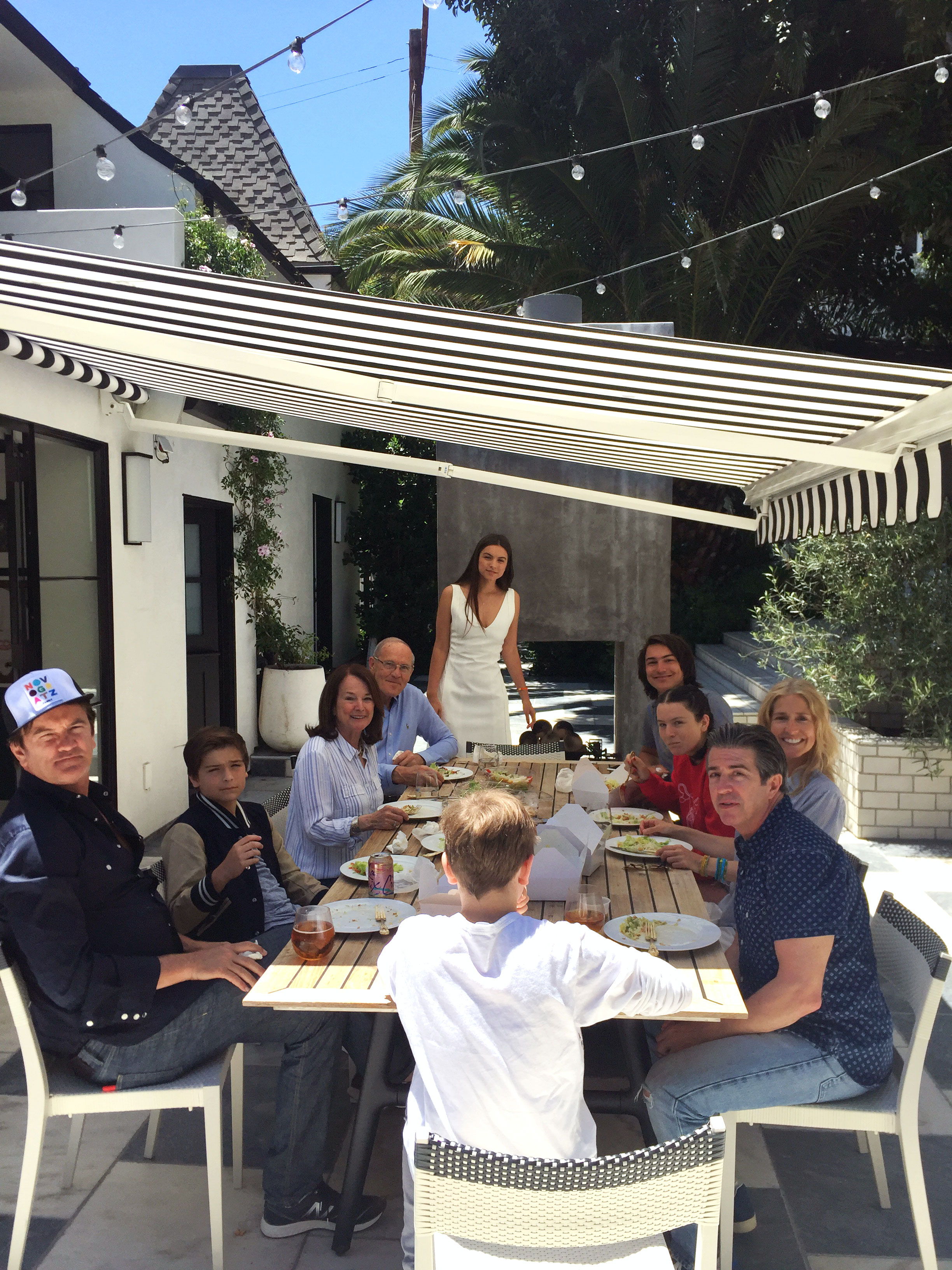 Bellamy's Pre-Graduation Lunch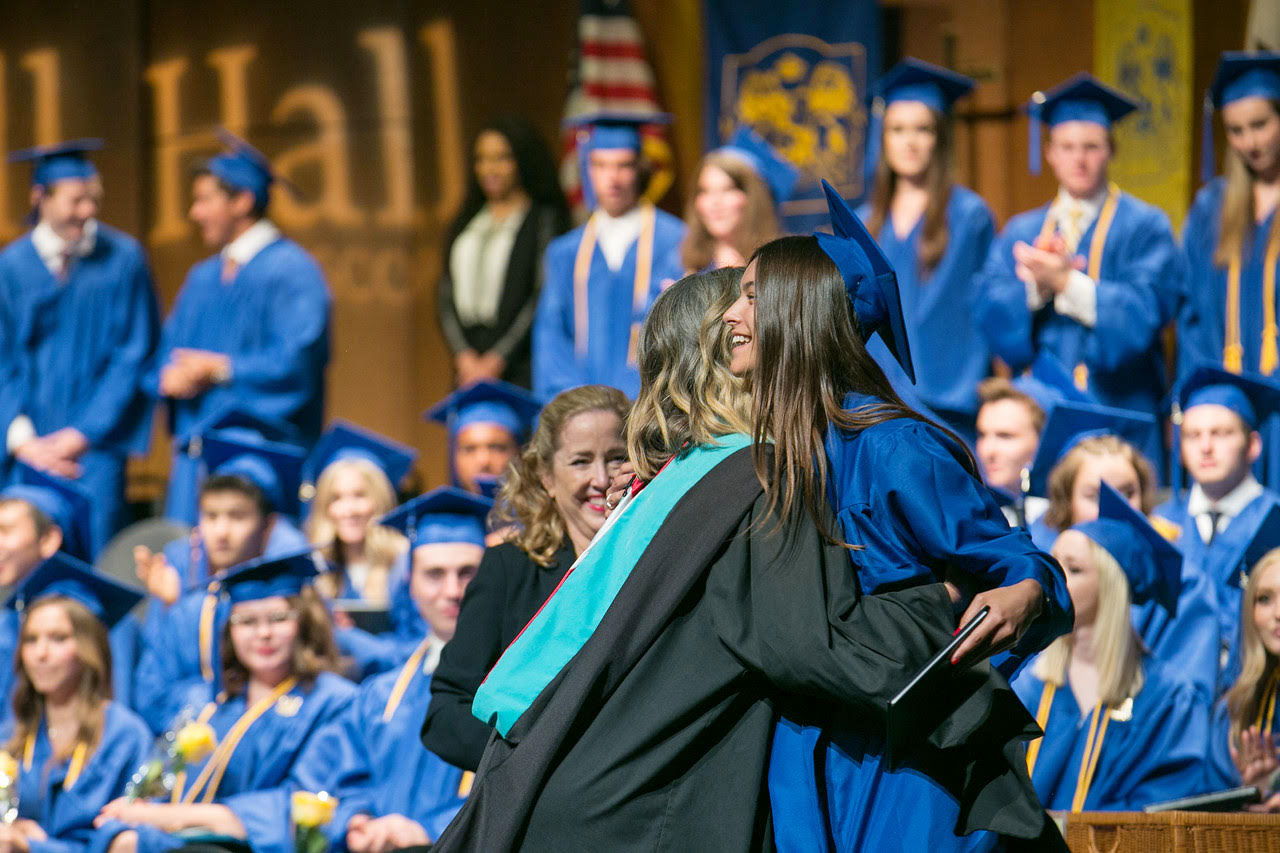 It was fun getting photos outside after the ceremony, and to see Bellamy's close guy friends smoking cigars to celebrate. It dawned on me at that moment that Bellamy had arrived to adulthood, and I was beaming with pride. Following her graduation, we had a huge dinner at a restaurant Bellamy chose - where we ate, drank, and partied the night away.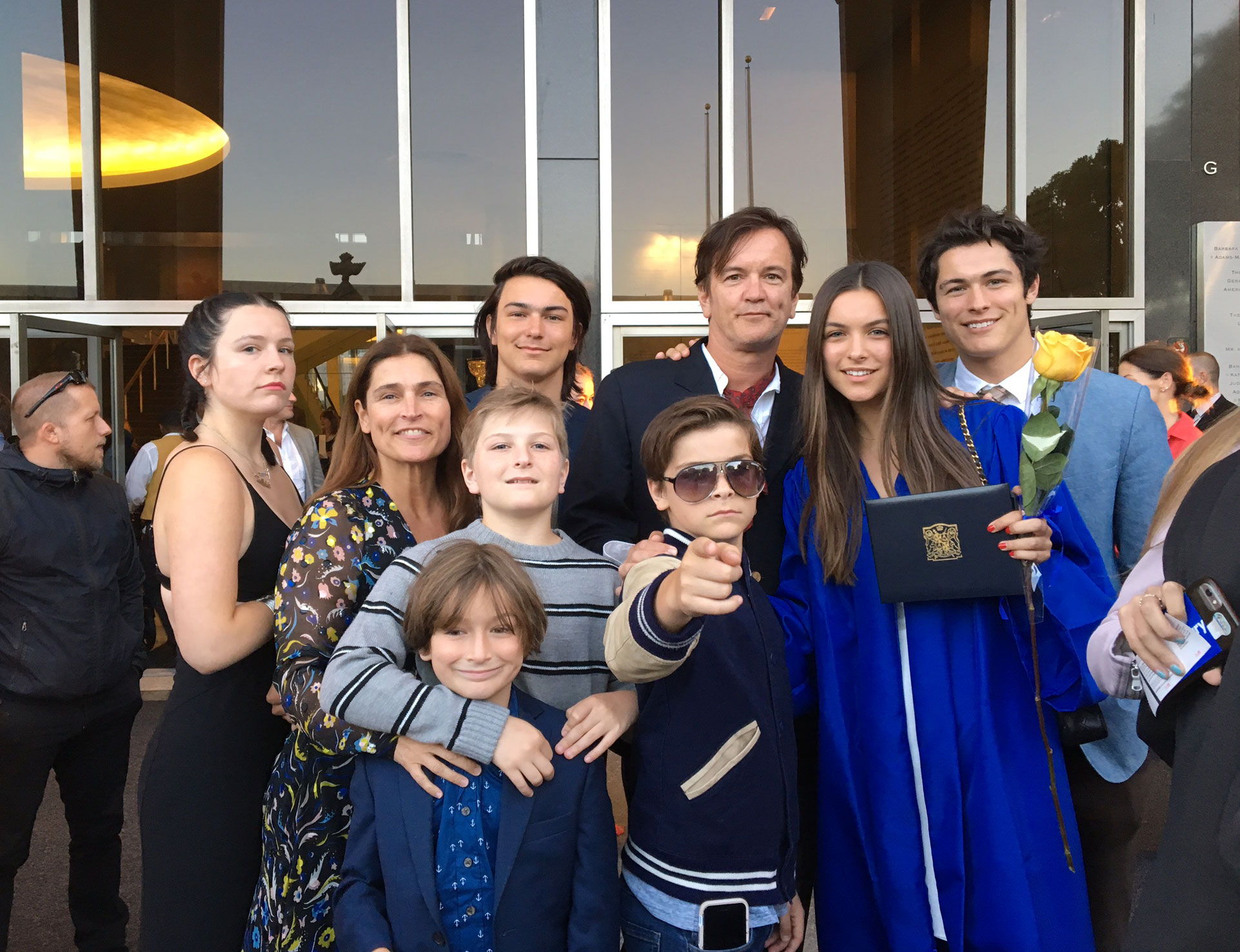 With our home filled with friends and family, our week long celebration left me full of mixed emotions. Watching my daughters' loving spirits and zest for life helps me know that they have such a bright future ahead of them. And although I'll miss them deeply, I can't wait to see where their own adventures take them. 

To my girls - I love you Bellamy and Tallulah. Keep dreaming big.

P.S. I promise not to rent your bedroom out, or give it to your brothers even though they're trying to claim first dibs.