Fan Favorites: Our Brittany Futon
We love to see how people style our furniture.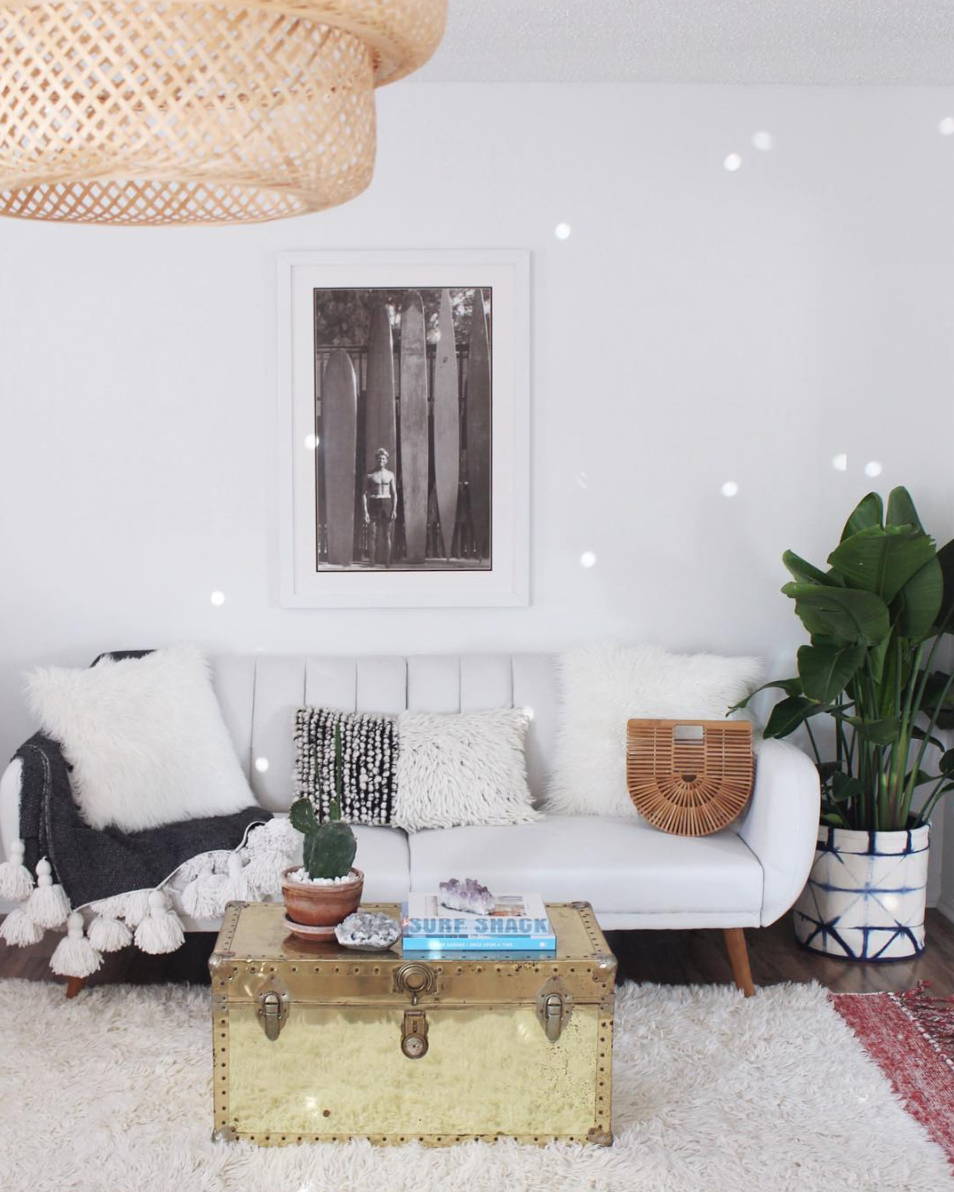 One of the things Robert and I love most is seeing our products in other people's homes. When we launched our furniture line, we did so with the intent of giving folks an affordable yet stylish way to outfit their homes. We truly believe that everyone can achieve a boutique experience in their home, regardless of budget. In our own home, we like to mix high and low pieces to achieve that boutique look. With our Brittany Futon under $300, it's an easy and attainable update for the modern family.
Above, Cara Irwin (@goldalamode on Instagram) has a glamorous and feminine retreat with the Brittany front and center. I especially love the California-cool vibe, with the surf art and shibori planter adding some bohemian flair. (And I do love that bag!)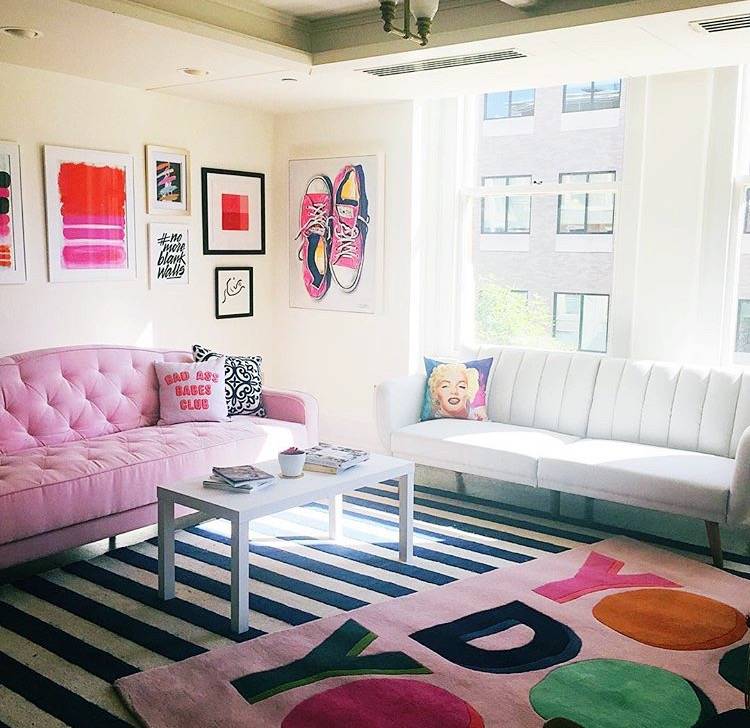 The futons are also a great office solution. When designing a workspace, you want it to be functional yet also have comfortable places for brainstorming sessions or clients who are stopping by. Here, Liz used both our Brittany Futon as well as our Vintage Tufted Sofa Sleeper. She also has our You Do You rug, which is definitely a fun way to set the tone on Monday morning!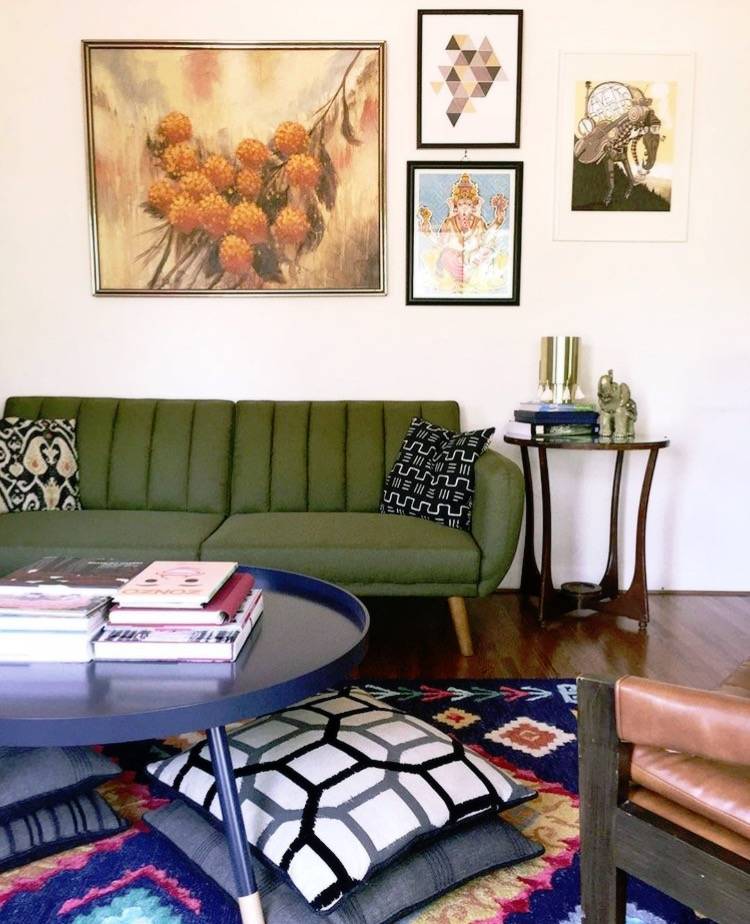 It's no secret that Robert and I are huge fans of color, and think every room calls for some. We really love that Desiree Rose chose the Brittany in green. Her vintage art collection and patterned pillows really bring a lot of personality to her living room.
 
One thing I always tell folks is that the Brittany Futon works well if you need a guest room but don't have enough space for a full bed. I feel like we always have a million houseguests or last minute sleepovers and never enough places for everyone to sleep. This futon folds down flat and is larger than a traditional futon so you can rest assured your guests are comfortable. Here, the Brittany sits alongside our Boho Dots rug.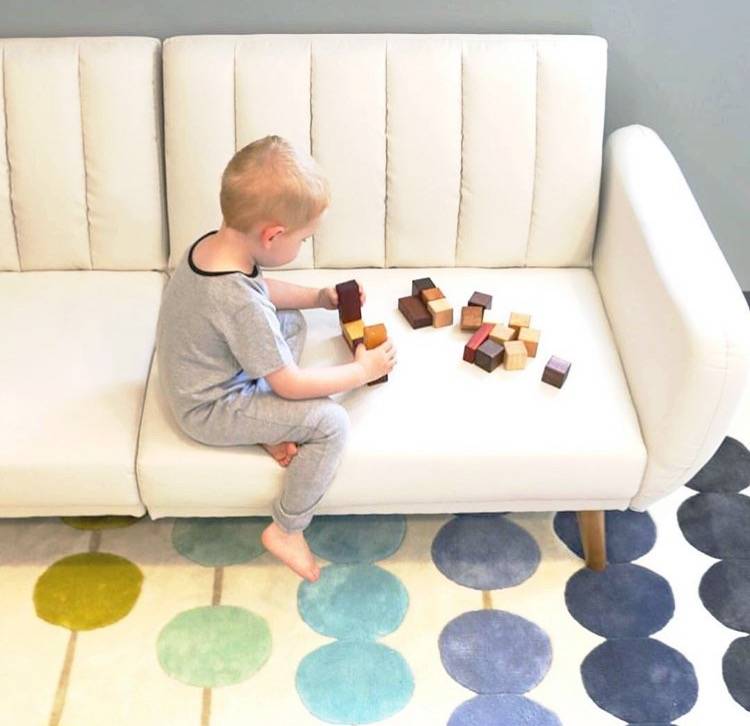 Since this piece is durable AND lightweight, it's great for a kids' room! With 7 of my own, I know how important it is to have a place for your kids to be kids. These are the spaces to bring in really affordable options to remove the stress in case they get covered in chalk or chocolate. Add a colorful rug (like our Abacus Rug, pictured here) for extra whimsy.
 
How cool is this?? The Brittany has found a home in a vintage Airstream. Seeing this ride is definitely one of the reasons we chose to move west - for more outdoor adventures that I could envision happening in a decked out Airstream. The mustard color is a bold choice but really works well here.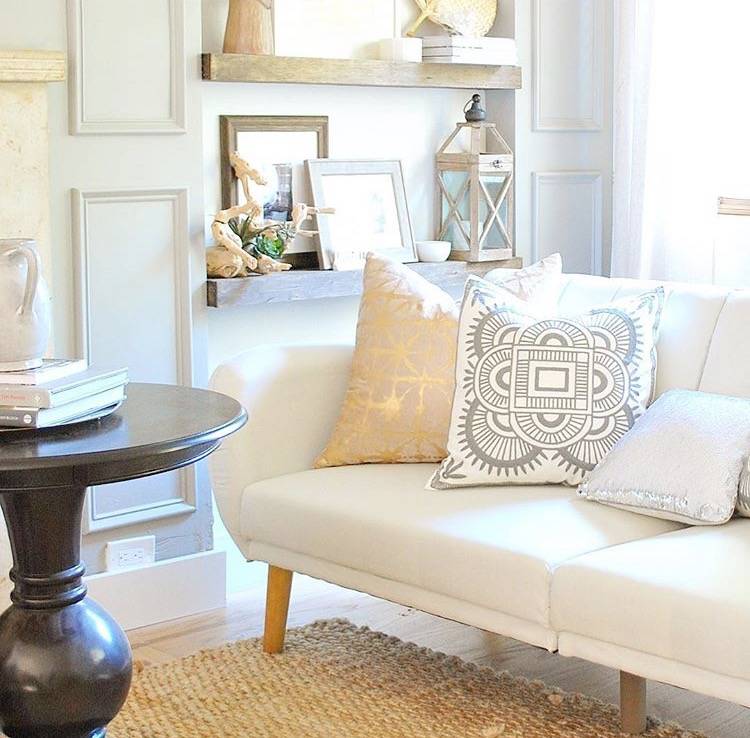 This space is a great example of the high/low mix I mentioned earlier. I admire how Gloribell really made the Brittany look quite luxe and high end by using metallic pillows and coastal-inspired accessories.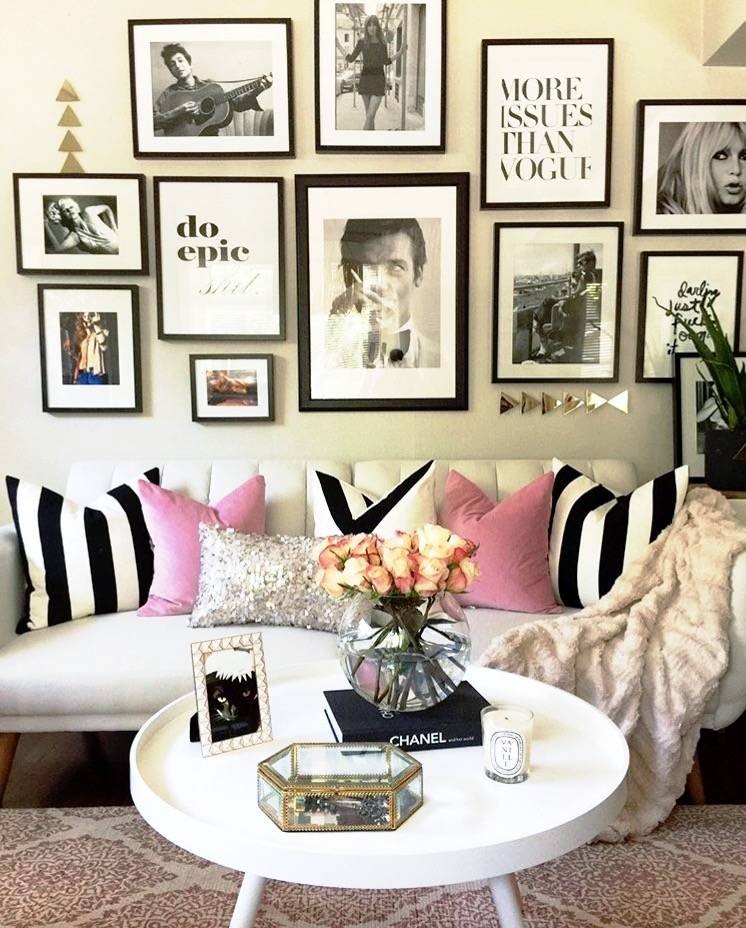 If you follow Robert on Instagram, you may have noticed that he loves portraits of iconic celebrities, whether it be musicians, artists, models, or famous athletes. Naturally, this room really caught our eye! I love to make a gallery wall more interesting with some 3D elements, like in this room. The gold confetti triangles are a great way to add dimension - you can find them on our online shop here.
It's really a lot of fun to see (and share!) the different looks of the Brittany. If you have one, we'd love to see it in your space! Share pictures on Instagram - tag us @thenovogratz and use hashtag #shopthenovogratz so we're sure to see it.