A Thanksgiving Feast for 60.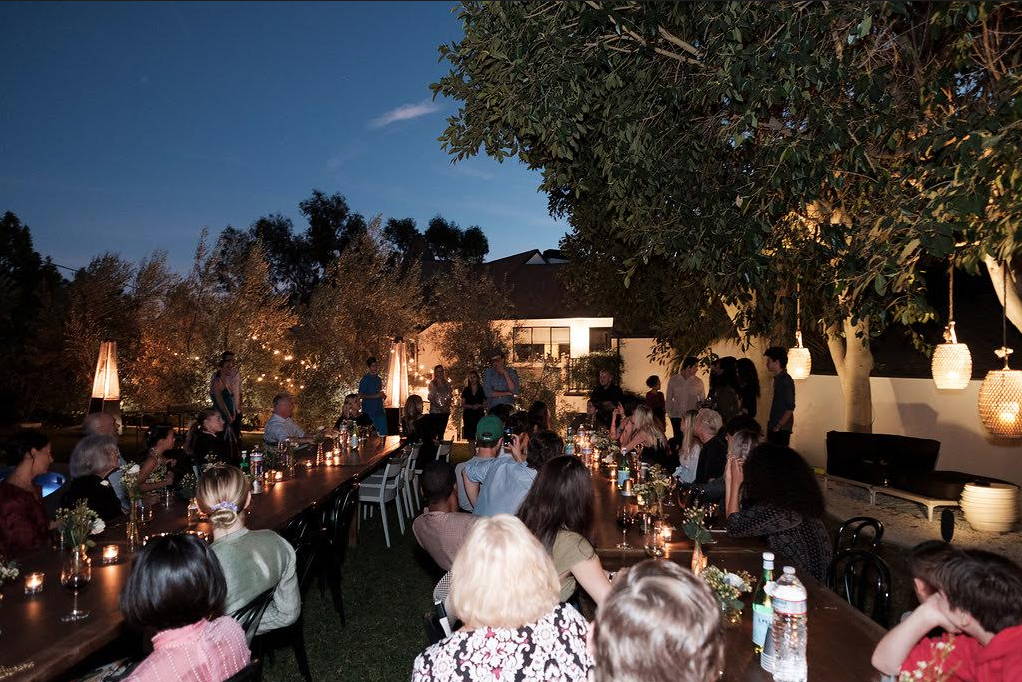 We seated everyone at long tables in the backyard and lit candles for soft lighting.
In our house, the more the merrier - whether it's a weeknight dinner with coaches and family friends, or whether it's a Thanksgiving feast. This year was no exception - we hosted 60 people, and with everyone's help, it was our best Thanksgiving yet. Some may say it was far from intimate - and they're right - but we did our best to remind everyone to be thankful, to engage with one another, and of course Robert called on six random guests to speak out loud about what they're most grateful for. It was a great way to kick off our meal together.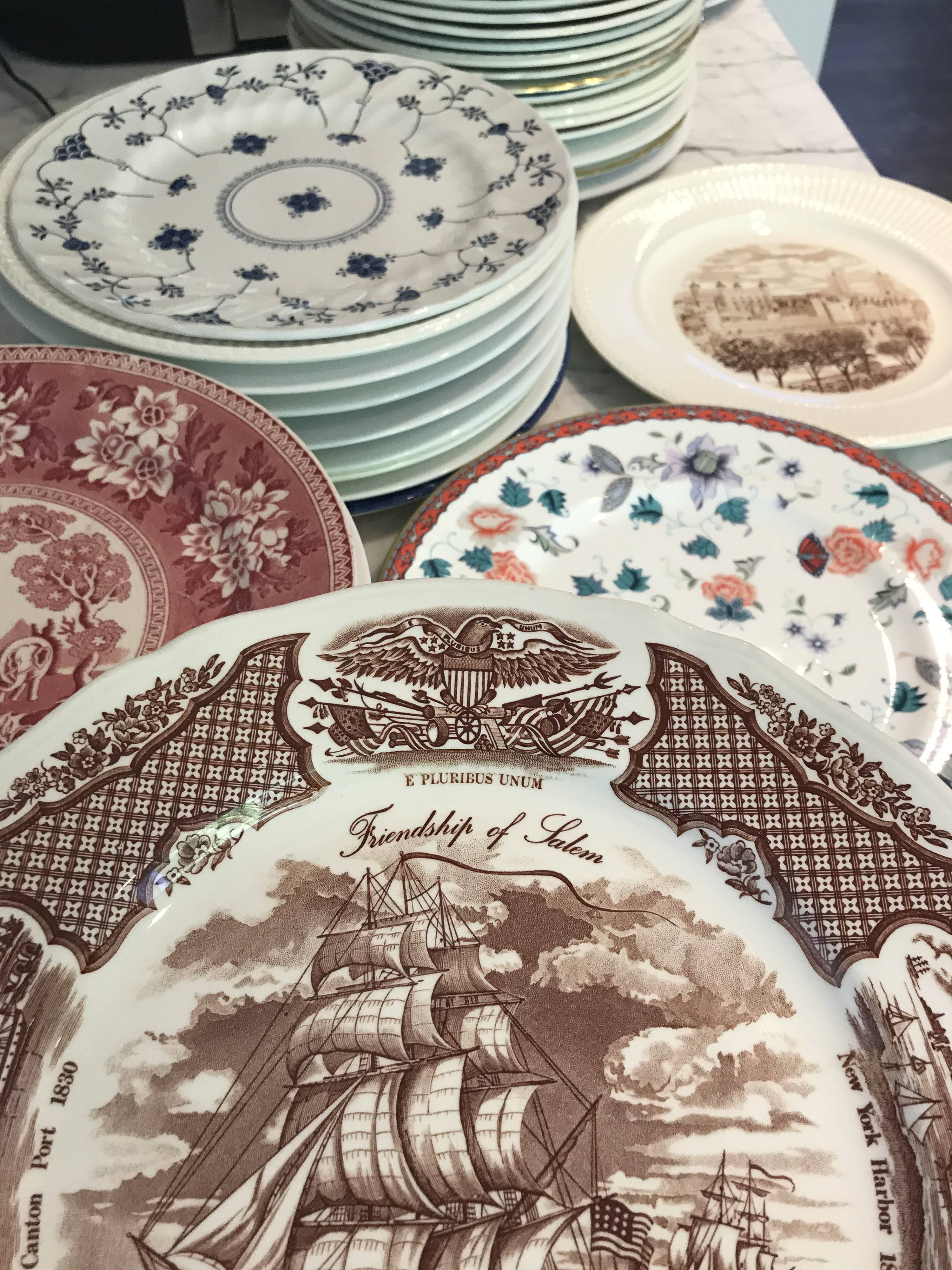 When mixing vintage plates, I love to include common elements - such as a unifying color palette, or a few plates with similar scenery.
We had such a large group that naturally I didn't have that many plates that match, so a mix of vintage plates I've collected over the years did the job.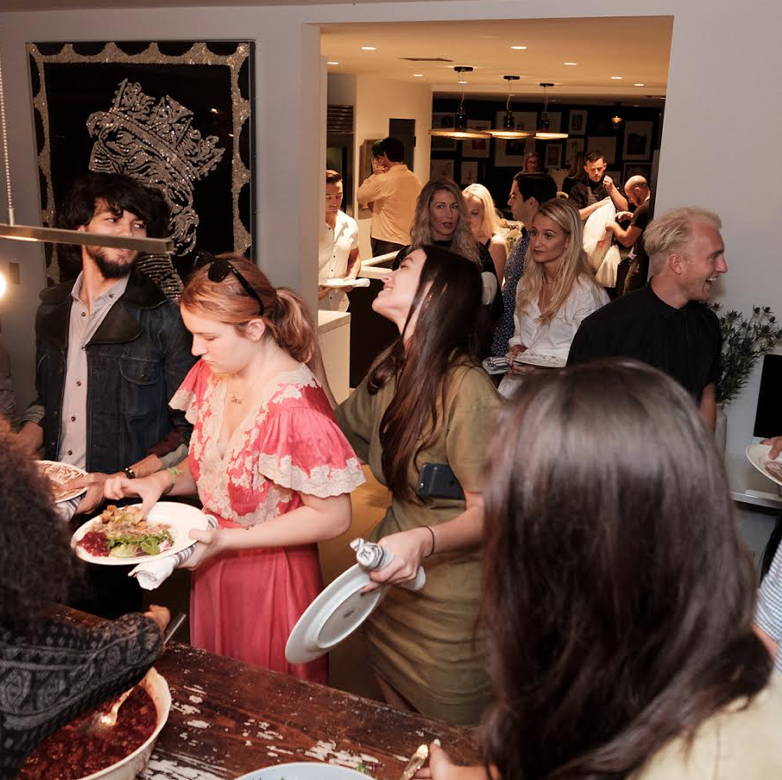 It's times like this when I love an open floor plan; nothing is better suited for big parties.
Feeding 60 folks meant we had to do a buffet. Shockingly the line went fairly quickly, with lots of jokes and laugther being shared all around.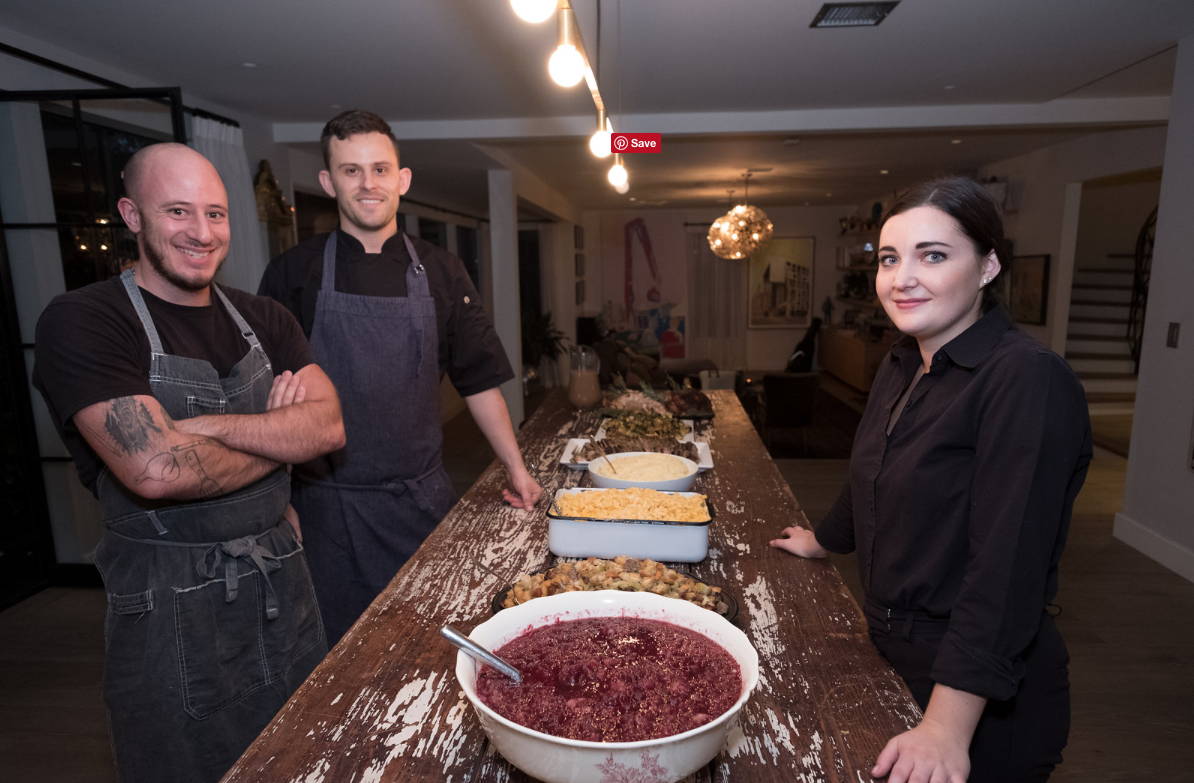 Our friend Collin brought in a great pair to help make the night run smoothly. Somehow they nailed it.
I could not have done this without these people. It truly takes a village and large platters and bowls created with love. The deep fried turkey was a hit.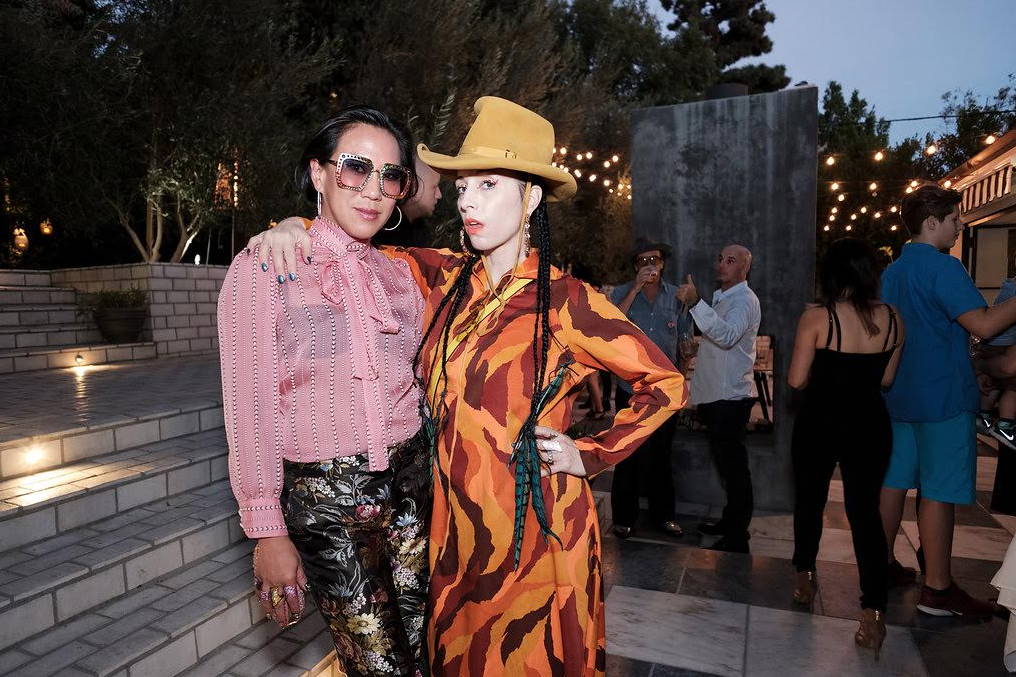 My stylish neighbor and her jewelry designer friend brought great spirit to the day.
What's great about hosting really big parties is that friends from all chapters of your life can meet and hang out. It helps to remind us how great and important community is.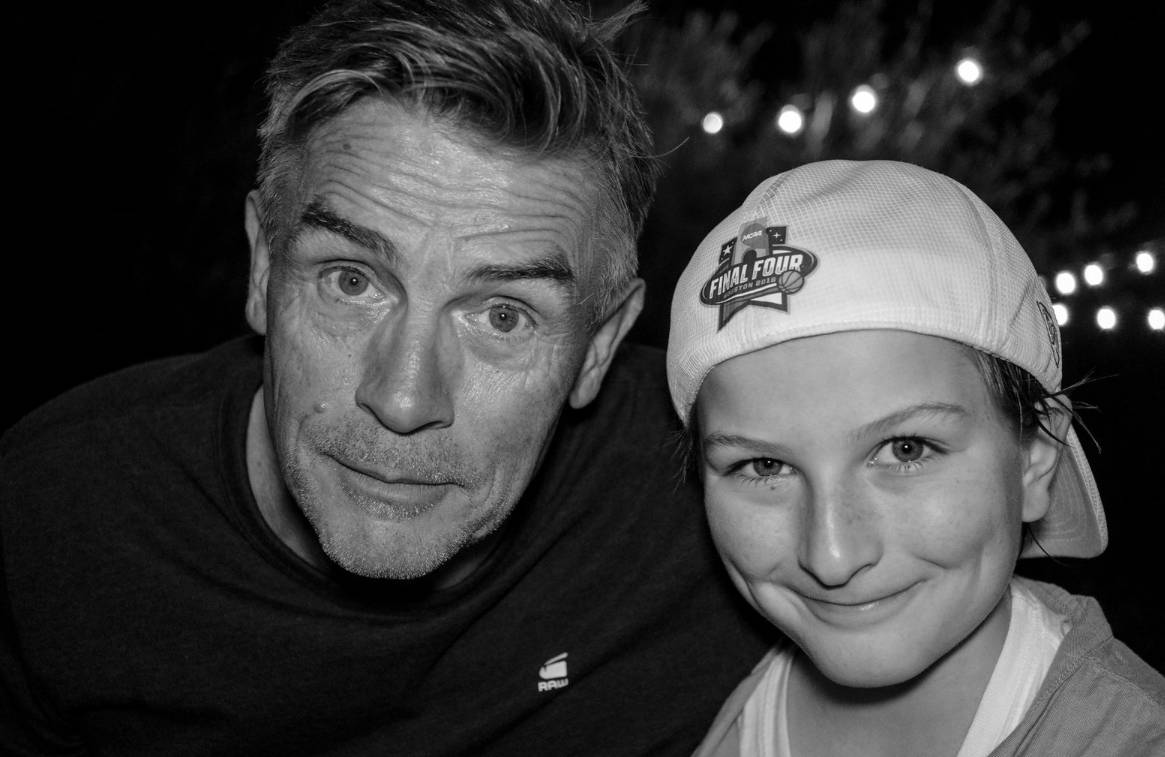 Everyone needs a friend like Ralf in their lives... he brought his camera and was generous enough to take photos all night.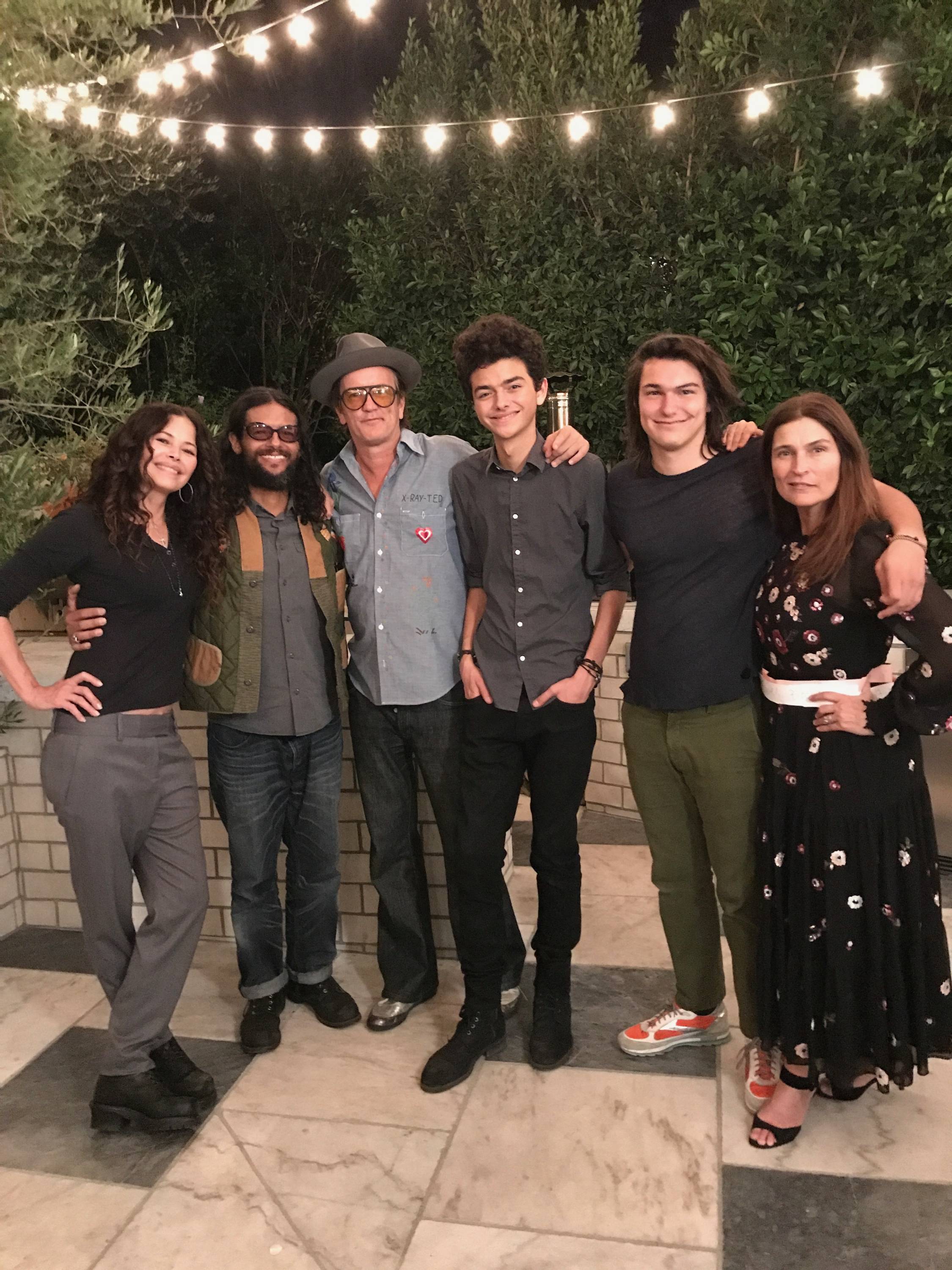 Thanks Breaker for inviting your buddy Redamo and his great family. Thankful for friendships.
The night ended with a huge dance party - not your average Thanksgiving. I feel so blessed to have great people in my life who helped us pull off this size turkey day. Most of all, I'm fortunate to be able to share our home and that so many showed up ready to give thanks. Grateful.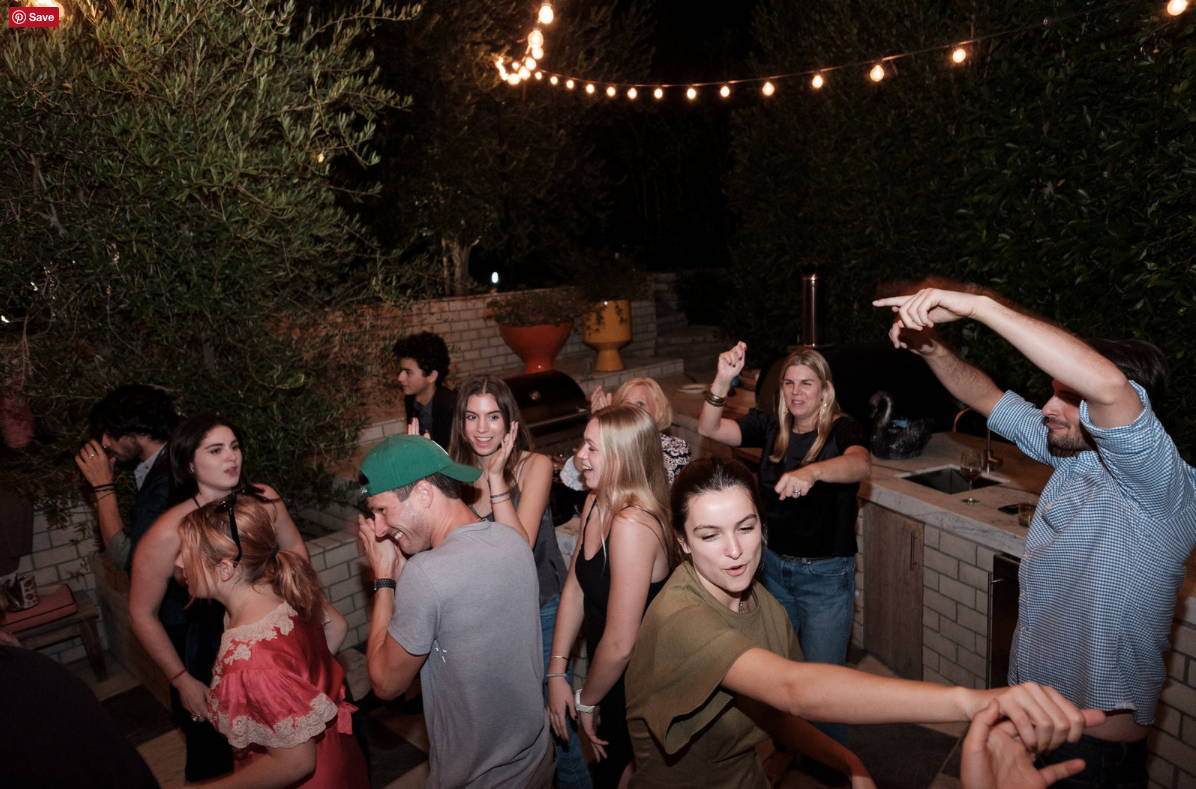 It's not a Novogratz party without a dance party.
Nothing beats dancing off the turkey with some of your favorite people.