The Novogratz Holiday Pop-Up
The Novogratz Holiday Pop-Up: Home for the Holidays.
Our storefront at 446 W. 14th St. in the Meatpacking District
Ever since Robert and I began designing 25 years ago, it's always been our dream to have a store full of our own products. As the years have gone by, we've been fortunate enough to be able to work with amazing partners and manufacturers to design products that are functional, affordable, and beautiful. This holiday season, with a little help from our friends at @amazonhome, @dhpfurniture, @globeelectric, and @momeni_rugs, we were able to put together a Holiday Pop-Up in the Meatpacking District in New York. We couldn't be more excited to share the space with you.
It's pretty crazy to see your name blown up and made into a wall decal.
We wanted the vibe to be as warm and inviting as our living room, mixed with a little winter wonderland whimsy. We brought on some amazing people to help accomplish it within a short timeframe - our new friends @lakesidecollaborative, as well as our friend and former designer @anabelmurillonyc. In true NY fashion, it was a hustle, but was so much fun.
Who said it has to be a sleigh?
The space features some of our favorite products - Brittany Futons, a Skull Rug, our Barbara Chandeliers, wall art, and more, all shoppable on our Amazon Boutique, www.amazon.com/novogratz. Our hope is that everyone who visits takes a seat, gets warm, hears some great live music, and gets to know us.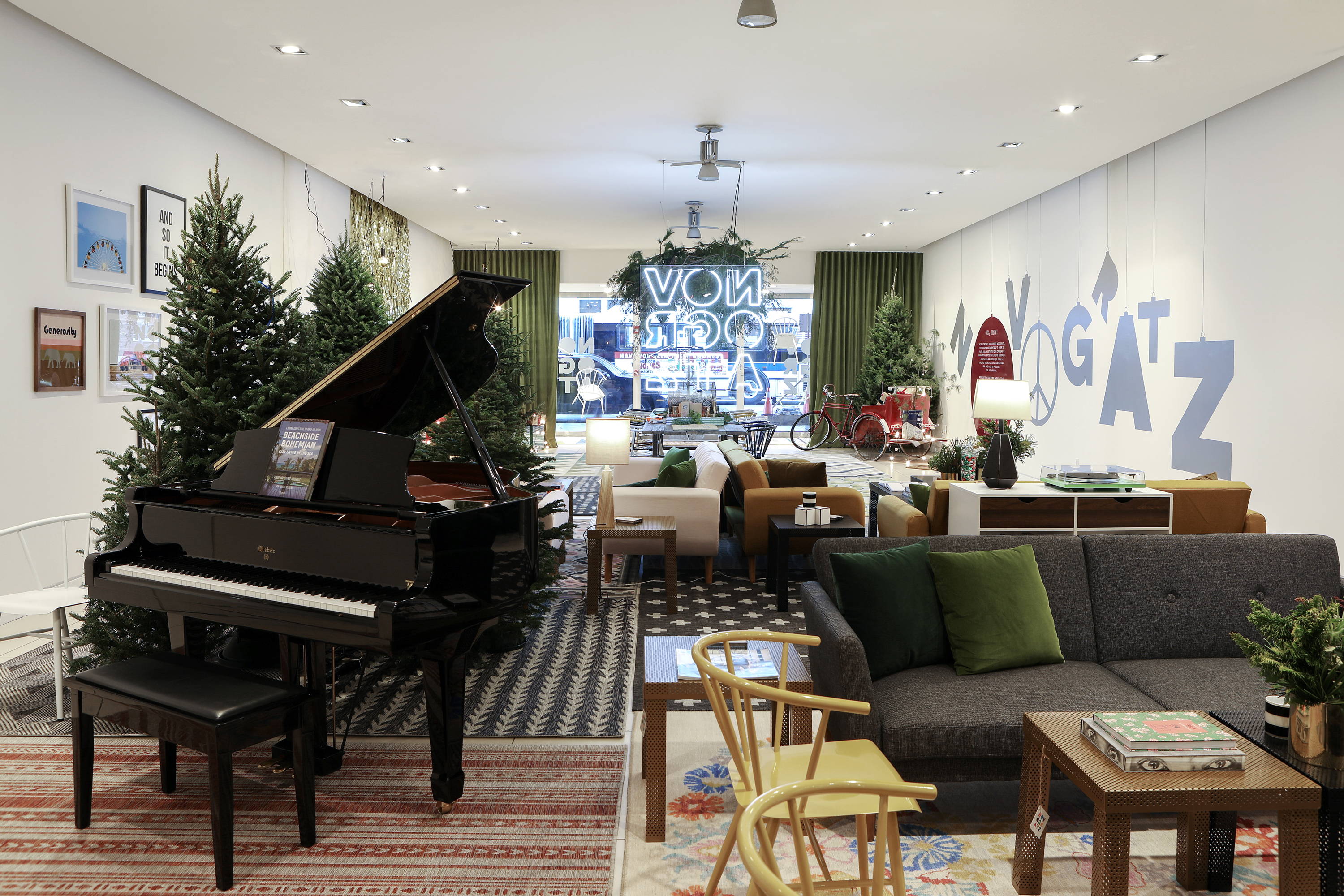 One of our musts when designing the space was a piano - nothing creates a great vibe like live music.
One of the best things about putting together the Pop-Up has been meeting talented new artists - @saipua made this breathtaking greenery installation that's suspended over the front tables, and @confettisystem put together this amazing gold backdrop for selfies and photos. It's always the small details like this that finish a space and make it feel special.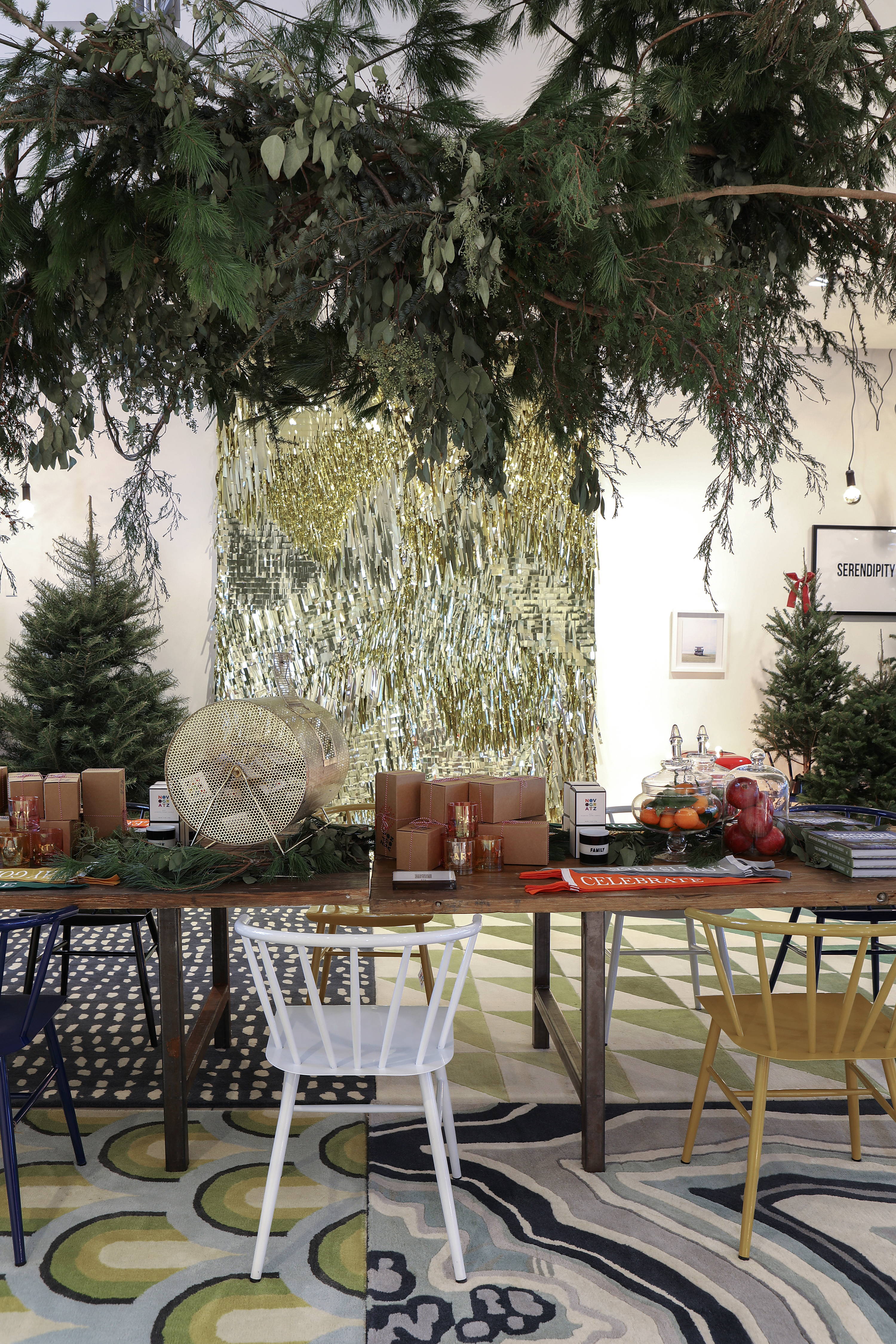 As a family of 9 that always eats at a big table, we loved the idea of creating that same feeling of community.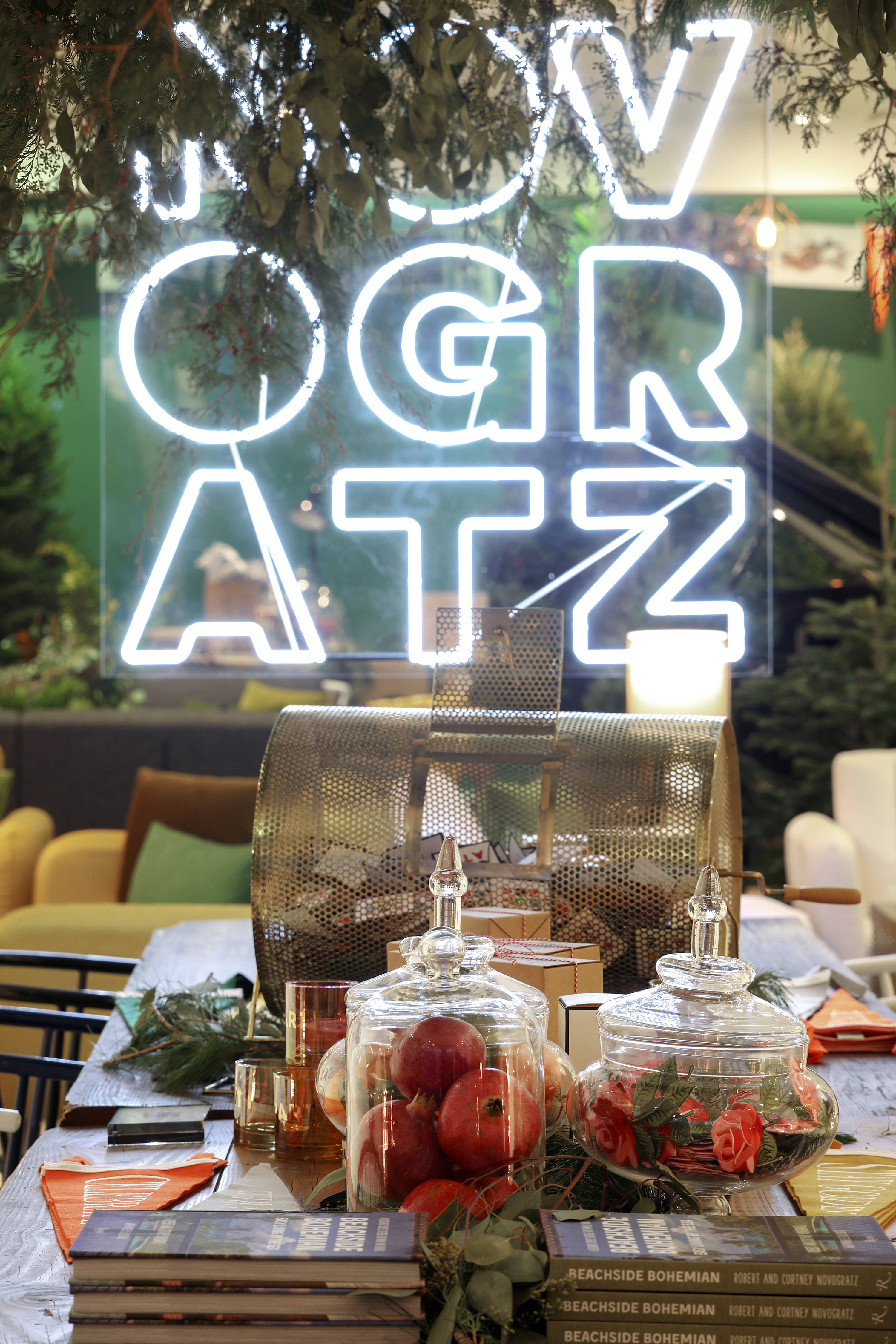 Robert's always wanted our logo in Neon, so we were so excitedf or the perfect opportunity to do it.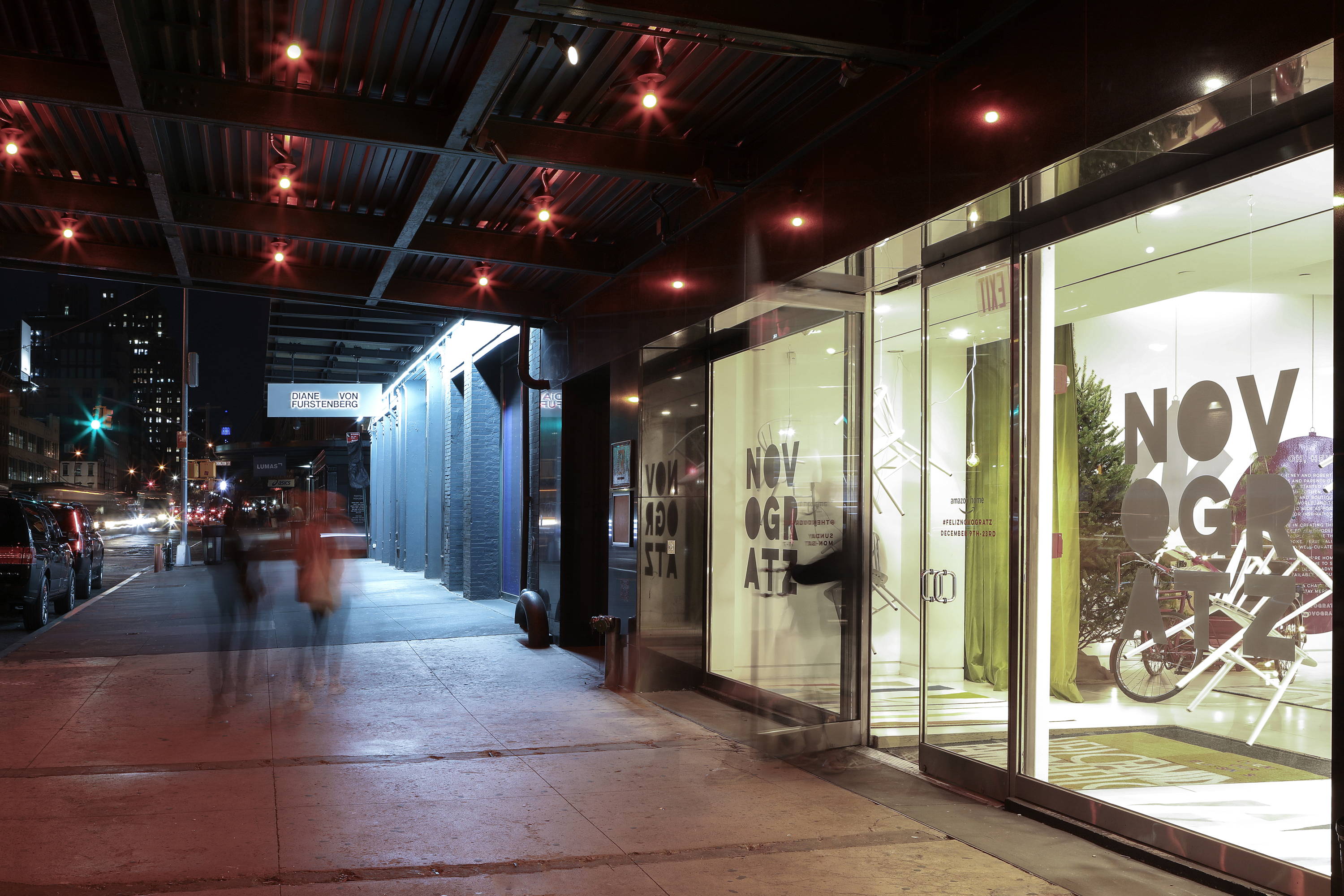 It might be cold out, but our door stays open as much as we can bear it!
As with anything great in life, it has taken a village. We're so grateful for everyone who helped to make this happen, and hope everyone who stops in gets as much enjoyment out of it as we do. We're home for the holidays, and it feels so good. Come visit us through 12.23!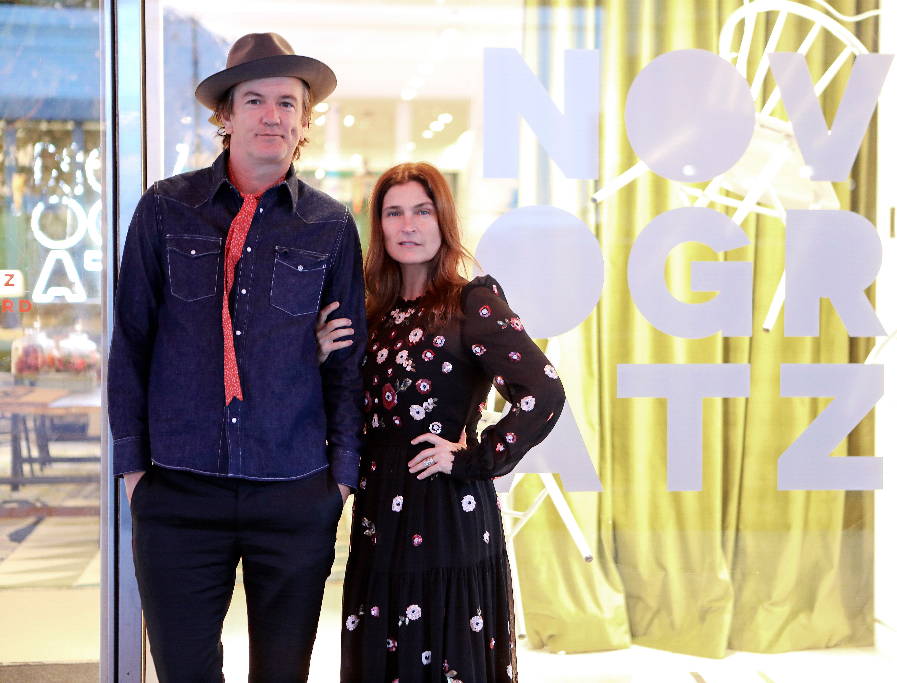 Robert and I are so excited to welcome you to the store and to show you more. #sponsored