Looking Back: Our Wedding Day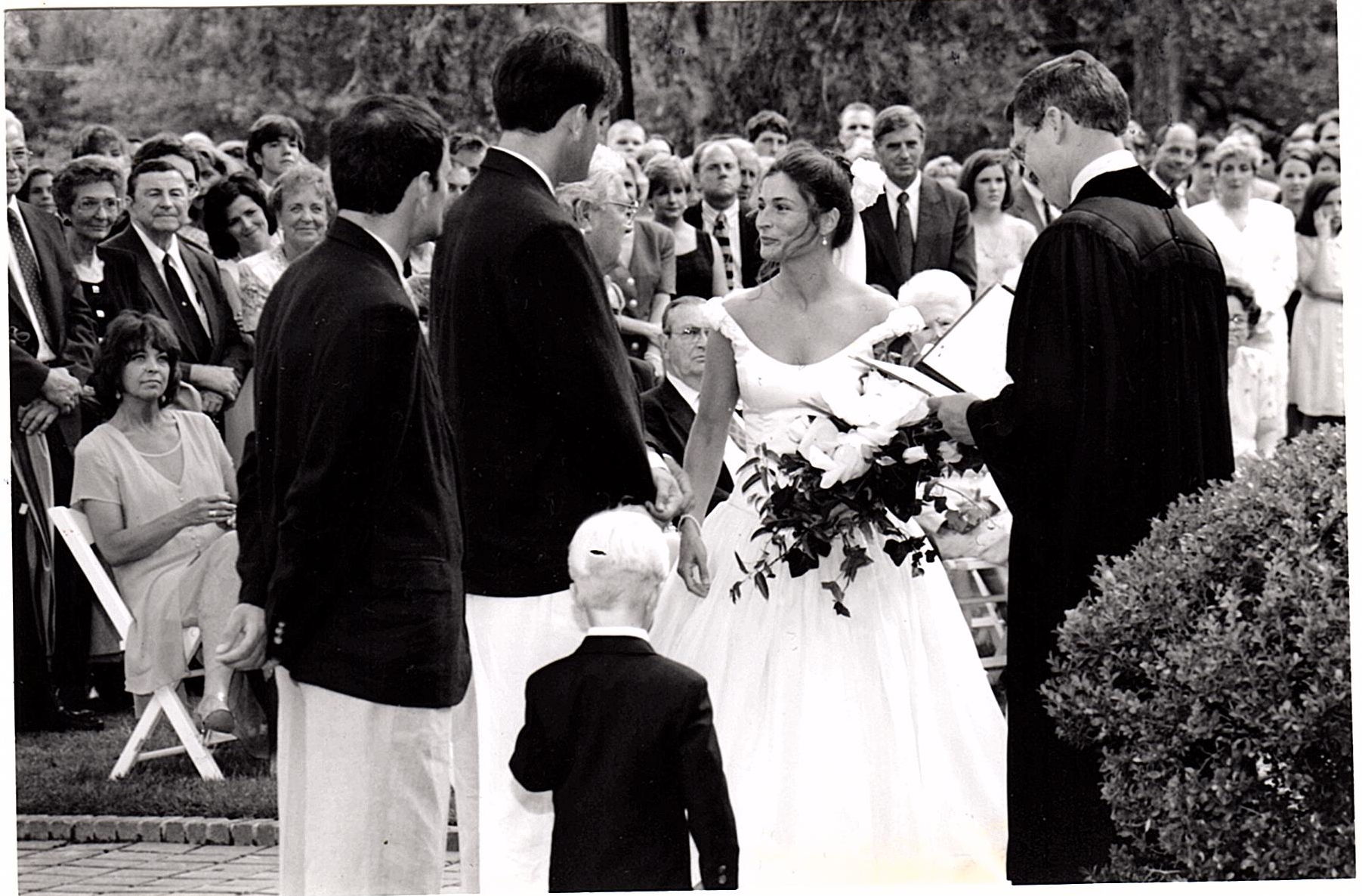 Since our 21st wedding anniversary just passed, I wanted to reshare a previous post. 
Anyone who's gotten married says their wedding day is one of the biggest days of their life, and our day was no exception. Being from south Georgia and having lived in Manhattan for a few years, it was important to me that I circle back to my parent's house to get married, as I knew I would probably never live in south Georgia again. 

Getting all of Robert's family and friends to my hometown was definitely a sacrifice on their part - people came from all over the world. Anyone who knows country living knows that there are no lights on the roads, and a lot of city folks had a hard time with that. But it felt special to be able to show them where I was from, and I knew we were going to throw the most fun southern party they had ever been to. 
Robert and I got married on June 8th, 1996 in Upatoi, Georgia at my parent's house. To us, a church gathering can be anywhere loving, supportive energy is, so we congregated on the grounds of my parents' property for the ceremony. Even the hundred year old magnolia trees brought a sense of spirituality to the surroundings. We had a lot of groomsmen and bridesmaids - we both have big families, and it's a very Southern thing to do - not to mention, Robert and I truly believe in the more the merrier. After the ceremony, we moved under a beautifully decorated tent for dinner and dancing. 
Besides having loads of family and friends present, it was important to us to have great music throughout the day. The gospel choir from my childhood church performed for the ceremony, Robert's uncle played the accordion, and a late night funk band brought the house down.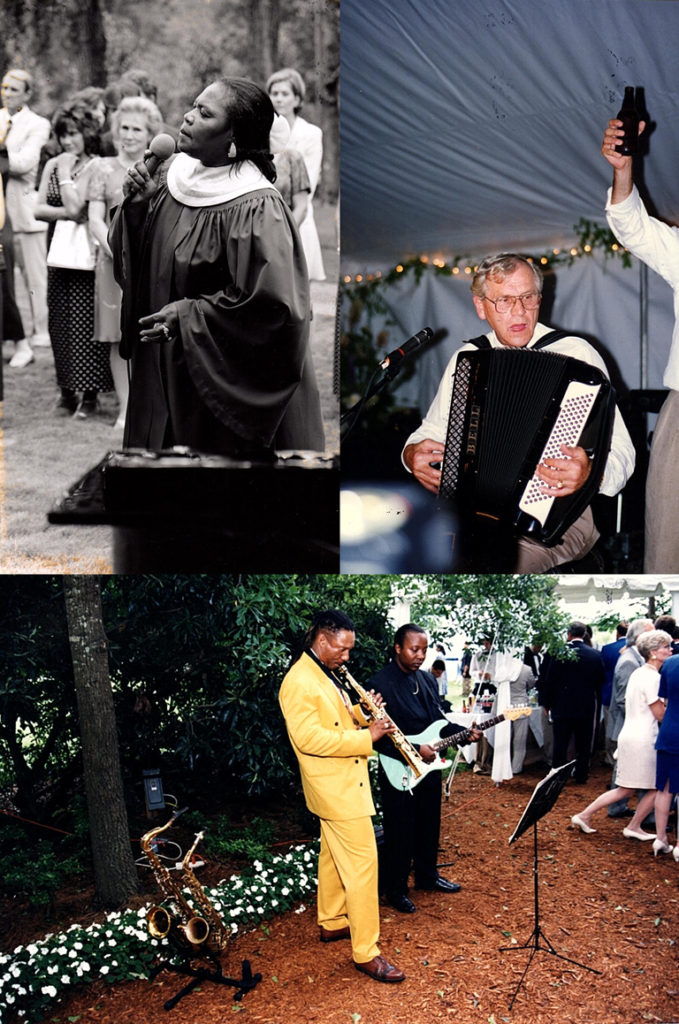 At about 9 hours in, I had grass stains on my dress and the cops showed up because our music was too loud too late. I'd like to think we gave Robert's family the party they hoped for. Needless to say, it was one of the best times of our lives. 
The Cops and a Grass Stained Wedding Dress 
So many times brides (and sometimes grooms) get so caught up in trying to make every little detail matter. Your guests will honestly only remember whether they had a blast or not. So buy a dress you love, but don't be afraid to be a sweaty, hot mess by the end of the night. Be sure there's enough booze to keep people partying. And invite people you know will have a great time. It's your day, so don't let anyone else tell you how to live it.