Our team is excited to discover the future of retail at #ShopOrg17.
 
One of our big initiatives this fall is to expand our retail offerings. You may have shopped on our site before, but we have big plans to bring you more affordable products so you can enjoy the Novogratz signature style in your own home. Additionally, it's really important to Robert and I that our products fit all budgets. We believe that great design doesn't have to be cost-prohibitive.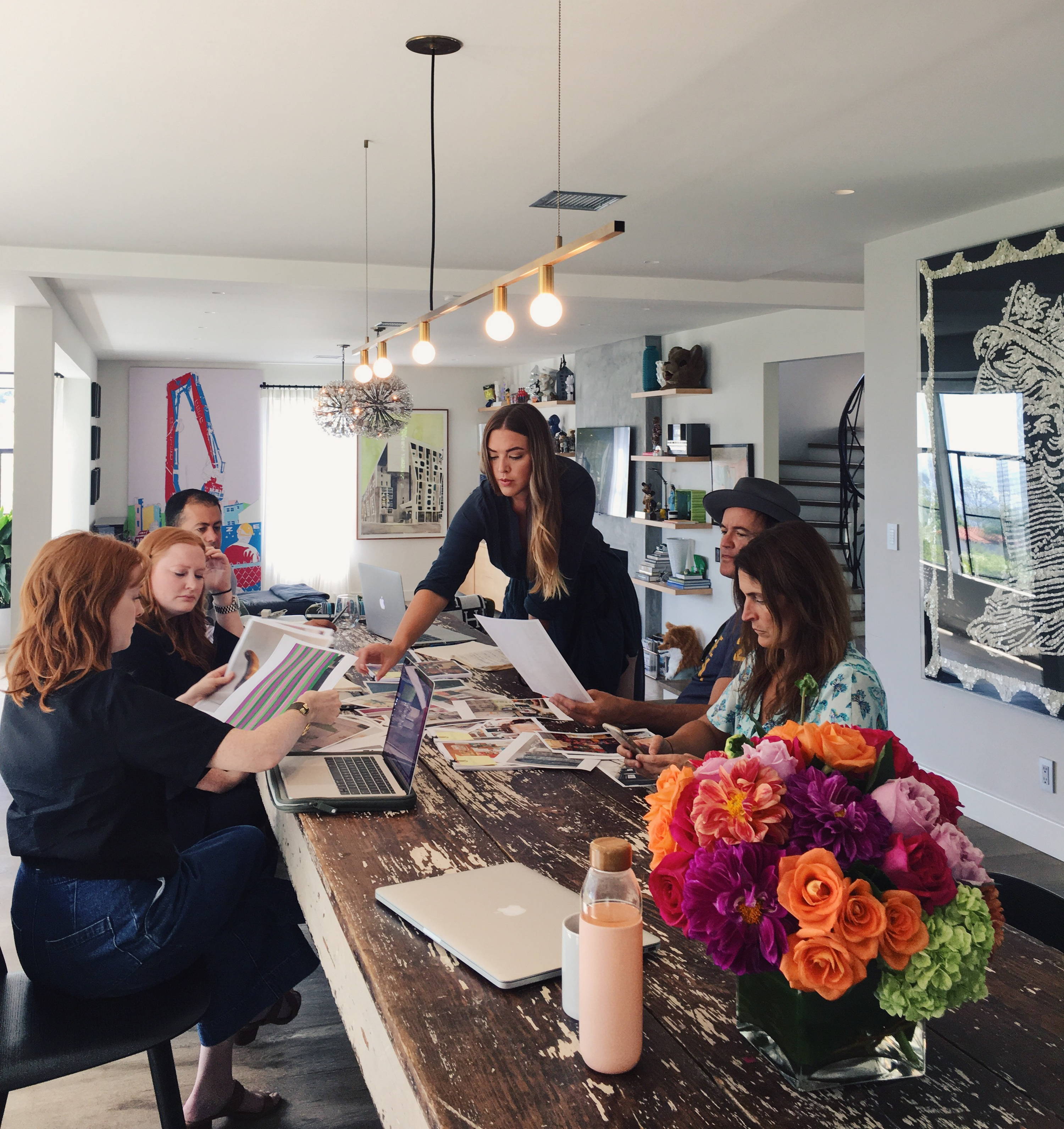 Our team at work for the new season.
A few weeks ago, our team gathered (on a Saturday, no less!) to focus on our design inspiration for our new collections and products. We are really excited about this from a creative standpoint, but also know that we need to sharpen our retail skills. A few years ago, the idea of our own products was just a dream. In September 2016 we launched our own ecommerce site. Our online store is now home to a wide array of products, from our own collection to brands we love.
In order to grow our business, we need to be on the pulse of what's next. And with many of you being small business owners yourself, we realized it was a natural fit for us to attend Shop.org as correspondents!
 
Inspiration for exciting new products.
Shop.org is an annual ecommerce conference happening at Los Angeles Convention Center from September 25-27. It is ground zero for the future of digital retail and highlights the trends, techniques, and technology that will improve ROI and profitability for retailers. By attending, we're able to network with some of the brightest minds in retail and see what's next. If you're also a retailer, there are a few key reasons why you should consider attending:
First, Melissa Rivers is hosting the Hollywood-style opening reception. You know we love a good party!
You'll get to meet some of the top movers and shakers in the industry. There are big box retailers to niche merchants attending, so you'll be able to connect with some of the industry's best and brightest and identify the best way for your business to move forward. See all of the merchants attending here.
The speakers this year are incredible! Tyra Banks will be discussing her branding reinvention, Kobe Bryant will be sharing his post-NBA business empire, plus you'll hear from top execs from brands like DSW, Barnes & Noble, West Elm, and more. See a full list of speakers here.
Finally, all of the above can easily translate into action items to grow your business! Whether it's connecting with peers, immersing yourself in product demos, listening to live podcasts, meeting new vendors, or simply finding the solutions that work best for your business, this is really an event you can't miss.
 
Since we are attending as correspondents, you'll be able to follow along (we're @thenovogratz on all channels). To see all posts from the event, check in with hashtag #shoporg17. And if you decide to attend, please find us and say hello! We look forward to meeting you.