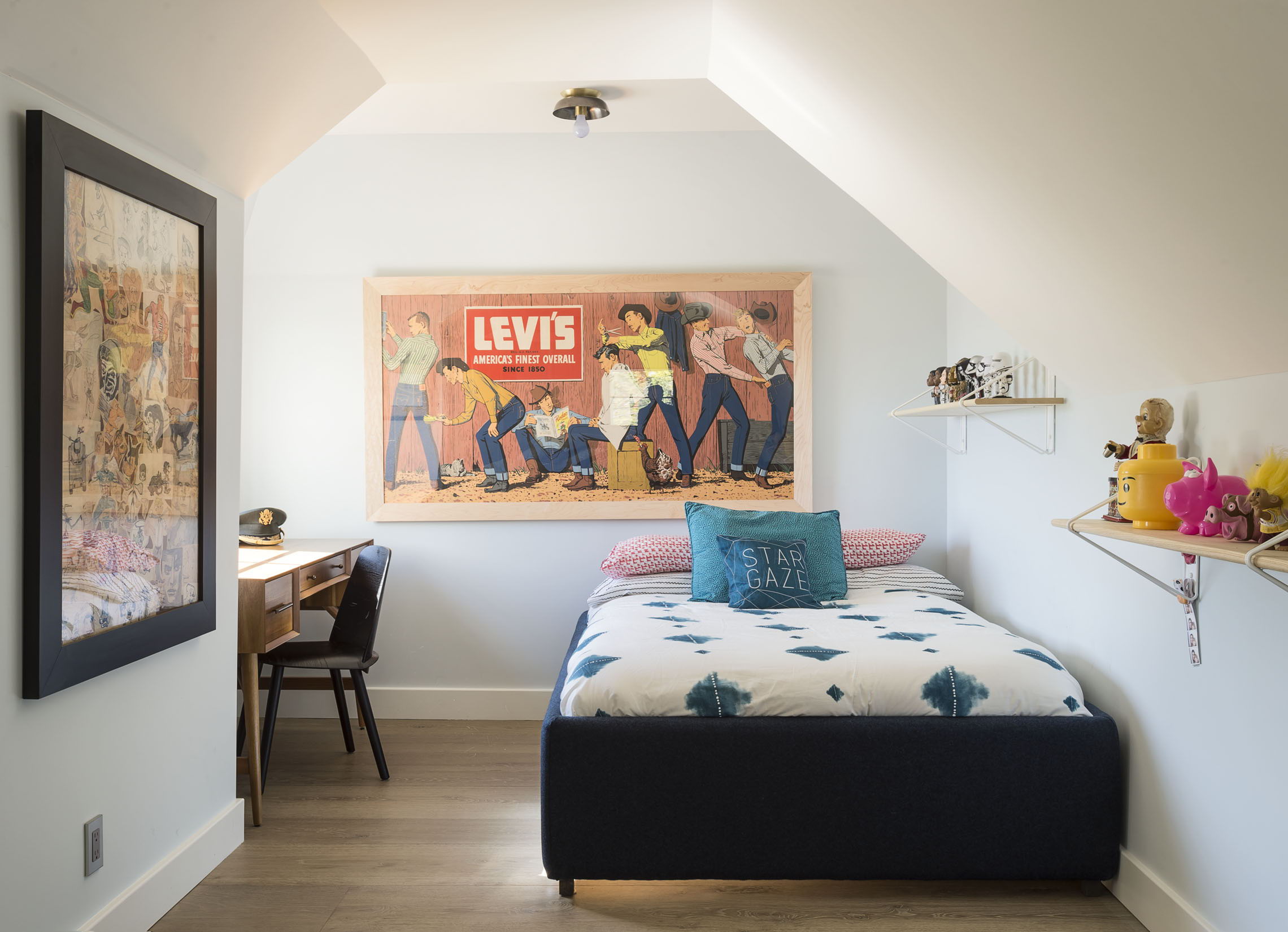 All seven of my kids have had to share a room throughout their lives. 
We currently have our youngest three boys in one room, as Robert and I believe it's healthy to share, bicker, work things out, and most importantly decorate your side to reflect who you are. 

Here are some design ideas from our younger three boys' room. I've also included some great selections that I use in my own home, and in our clients' homes. Enjoy!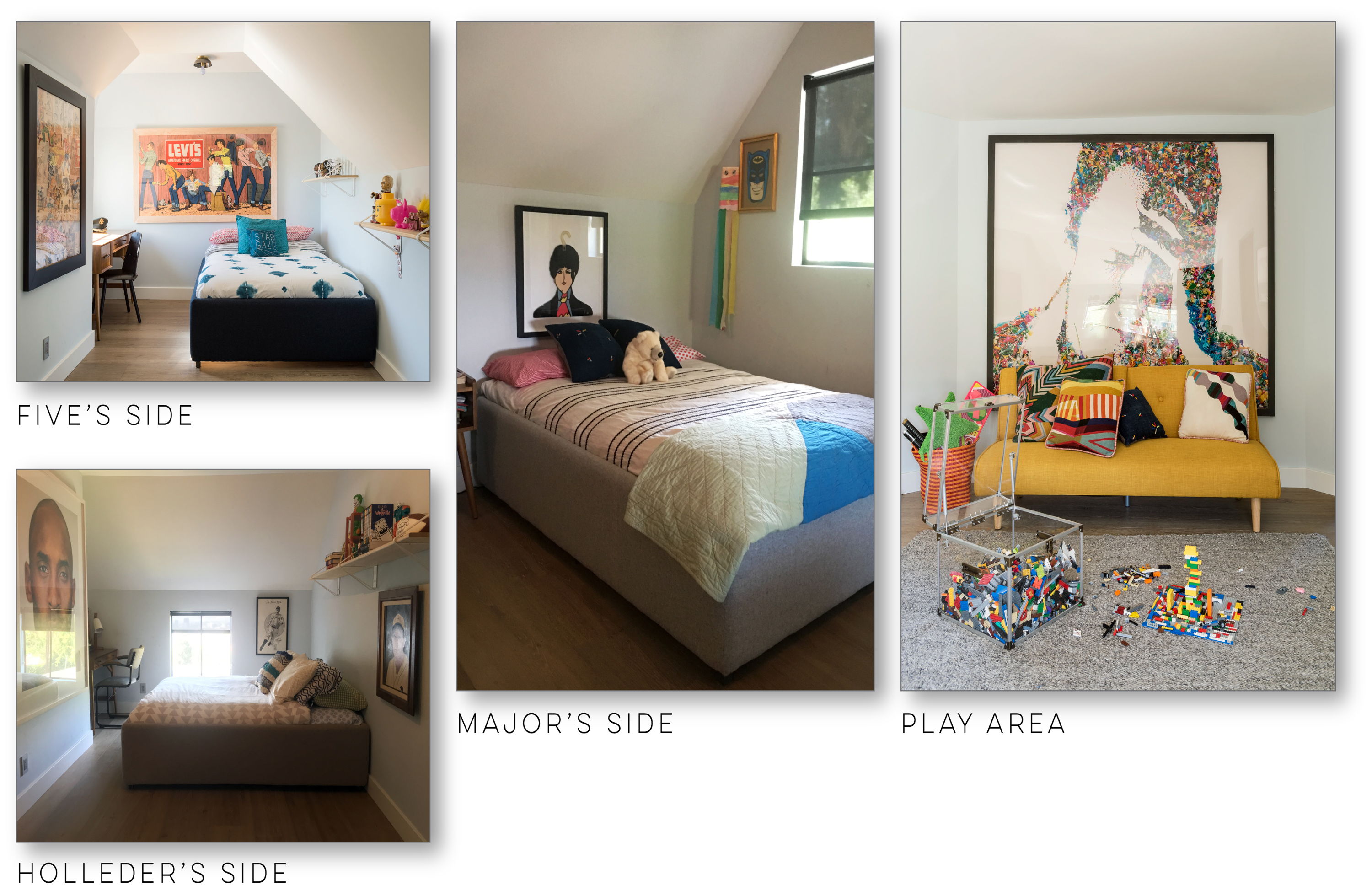 I chose to upholster the boys' beds each in different fabrics. My three crazy boys wrestle and throw each other across the room, so sometimes the soft edges on the beds help prevent trips to the ER. Being a mom and a designer means infusing design and function into one. 

If you're looking to freshen up, or completely redesign a space in your own home, here are some of our picks to help you achieve that - all while remaining cost friendly.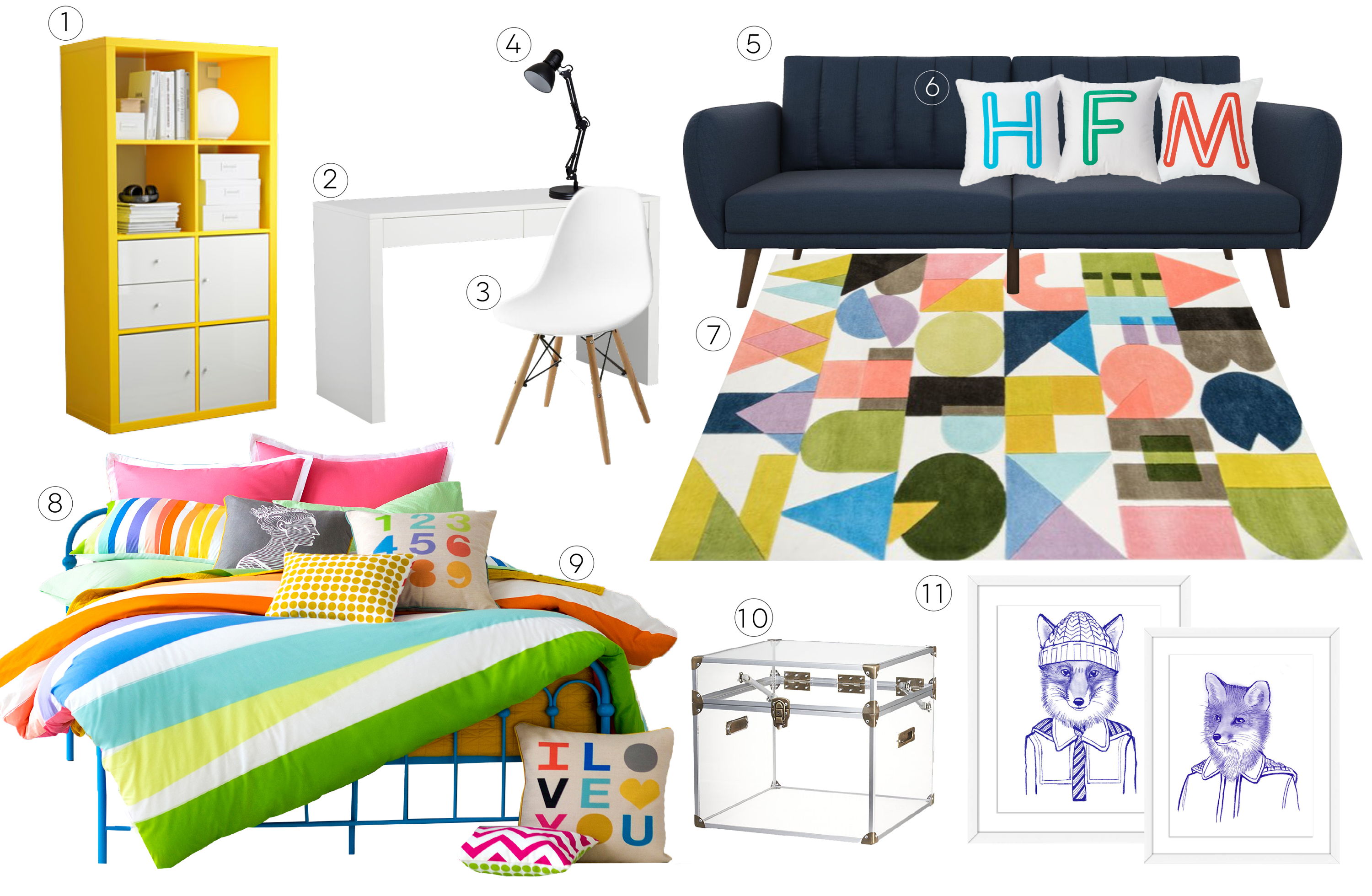 1) IKEA, Kallax Shelf Unit (with inserts) - starting at $64.99, 2) CB2, Runway White Desk - $399.00, 3) WORLD MARKET, White Molded Evie Chairs (set of two) - $159.98, 4) HOME DEPOT, Globe Electric Architect Desk Lamp - $16.93, 5) WAYFAIR, Novogratz Brittany Convertible Sofa - $299.99, 6) LAND OF NOD, Bright Letter Throw Pillows - $19.00 each, 7) SHOP THE NOVOGRATZ, ABC Shapes Rug, 5'x 7' - $299.00, 8) WALMART, 9 By Novogratz Bright Pop Full Metal Bed - $98.50, 9) WALMART, 9 By Novogratz Rainbow Wrap Mini Comforter Bedding Set, Full/ Queen - $79.10, 10) CB2, Mod Locker Acrylic Trunk - $479.00, 11) SHOP THE NOVOGRATZ