West Coast Cool with James Hardie
Robert and I have always been inspired by travel. We love to take elements of one place we've been and translate into another through design. When you mix it up and add just the right amount of juxtaposition it can create an interesting effect. We've been thinking about this a lot lately and thought it would be fun to incorporate some of our favorite West Coast Cool elements into the East Coast country living life at our Berkshire home. It's time for a little makeover! An easy way to do this is through color and texture on the exterior.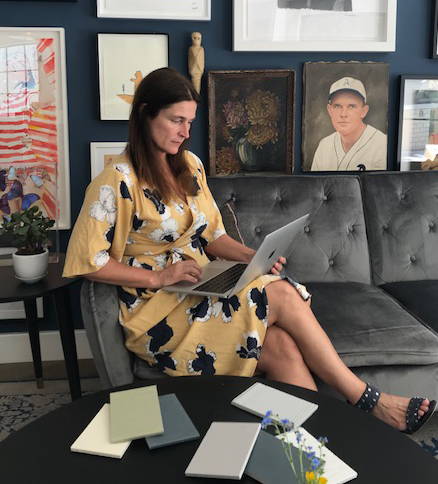 We partnered with Jame Hardie to try and find the perfect color plus texture lap siding and picked out a few samples to check out in person. They make it really easy because they provide all the tools you could possibly need: free samples, inspiration guide, and an interactive color tool (which was our favorite). Since I prefer neutrals and Bob prefers a little more color we ordered the following: James Hardie® artic white, pearl grey, light mist, evening blue, sail cloth and heathered moss. Using the interactive color tool guide made the initial selection really easy. It's really cool how the colors they suggested lined up exactly to our favorite West Coast Cool elements.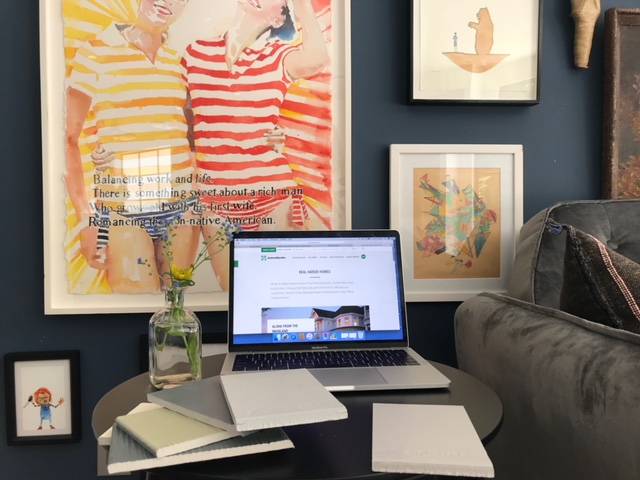 Once the samples arrived we were pleasantly surprised that the James Hardie® Fiber Cement was so beautifully textured and how closely matched the colors were as compared to the online tool. Color is important to us, so we wanted to choose a material that would hold up for a long time. Typically painted siding and material like vinyl fade in the sun, but James Hardie® Fiber Cement products with ColorPlus® Technology resist fading and look good for longer. I had a great morning drinking my favorite coffee and playing with the samples in the sunlight.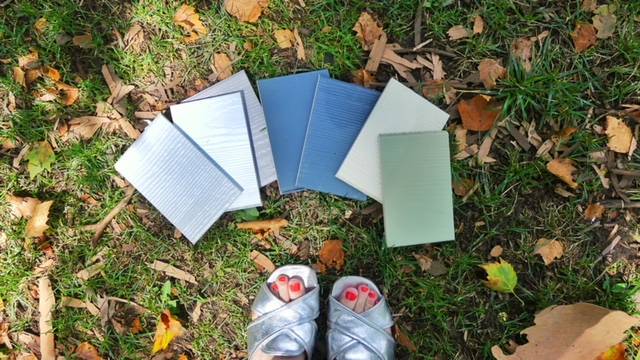 Over the years we've learned that the more you play with color and practice design, the better you get. No one creates their first masterpiece the first time around. Color not only affects the way you think, act and feel it can add value and substantial personality to a house! We love choosing colors and always have fun. We hope you do too! Live colorfully!